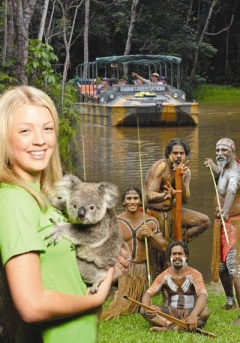 The award-winning Rainforestation Nature Park is a 100 acre (40-hectare) tourist attraction located in the middle of Kuranda's World Heritage Rainforest. Part of the CaPTA Group, the locally owned and operated park offers three unique experiences to visitors as part of a tour, or as a self-drive opt...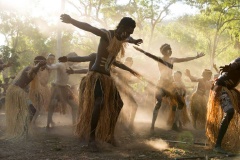 Laura Aboriginal Dance Festival is the celebration of Aboriginal culture in Cape York. The Festival is a biennial event celebrating & showcasing the culture of the Aboriginal people of Cape York Peninsula through song, dance ceremony and performance. The performance and practice of Aboriginal dan...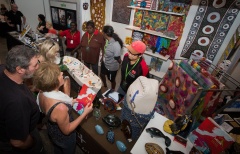 The Cairns Indigenous Art Fair (CIAF) offers an opportunity to experience the beauty and diversity of Indigenous cultures. Held over three days annually in July, CIAF is an unparalleled celebration of Aboriginal and Torres Strait Islander art, dance and music.
About Aboriginal Culture For Cairns
Indigenous cultural performances are a highlight for many visitors to Australia. We have world famous aboriginal and torres strait island dancers and artists living in North Queensland. Many of our dinner events, festivals and attractions feature excellent traditional dancing and an insight into bush medicine, fire making, digeridoo playing, boomerang throwing and the stories that make this culture so interesting.

We also have a bushwacking aussie settler dinner event where you can join in the dancing and singing. This is also a very popular night for international visitors and families.

North Queensland has a rich cultural diversity with many festivals highlighting our exciting communities.