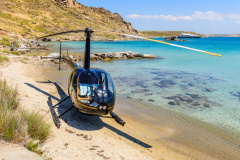 Save precious time... save money, talk first with 'the air charter professionals' ... and have our experts find the right aircraft for you. Since 1989 Independent Aviation has provided aircraft charter solutions throughout Australasia, the Asia Pacific and the World. With our team of aviation pro...
About Air Charters For Cairns
The Cairns International and Domestic Airports are located approximately 7km, a 15 minute drive from the Cairns City Centre. This makes it easy to get to your Cairns accommodation whether you choose a shuttle bus transfer or catch a taxi.
Operating out of the Cairns Domestic Airport are Qantas, Jetstar, Virgin Blue and Tiger Airways airlines. These airlines travel to all Australian capital cities as well as other popular regional Australian destinations.
The Cairns International Airport has Jetstar, Cathay Pacific, Air New Zealand, Continental and Air Nuigini providing flights to a variety of International locations. Flying direct to the Cairns International Airport can be quite costly, and therefore a large number of visitors choose to arrive international in Brisbane or Sydney, and then fly domestically to Cairns.