Get the best service and rates by dealing direct with Cairns Dinner Theatre.
---
About CAIRNS DINNER THEATRE
Welcome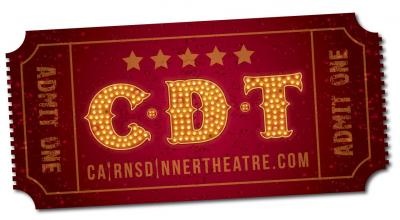 Welcome to Cairns Dinner Theatre, your #1 destination for world class dinner & entertainment in the Cairns area. With a new show every three months, there is somethng for everyone. Come and enjoy an interactive evening with friends, family or co workers and see how much fun theatre can be.
The New Venue!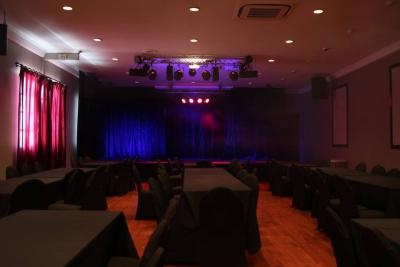 For the past 6 months Cairns Dinner Theatre has operated from their home at The Cairns Hilton Hotel but due to such positive response from the local and tourism community we're happy to say we've been able to spread our wings and open our very own location at 82 Lake St. (Next to Woolworths & Above Flight Centre)

We're very excited to share this venue everyone and show them what all their support has allowed us to acheive. Complete with 4.5 meter high ceilings, a 7 x 4 meter stage, back stage area, kitchen and bar, we're happy to call this our new home and we hope you'll all be able to join us for a dinner and show soon!
IMPROV AFTER DARK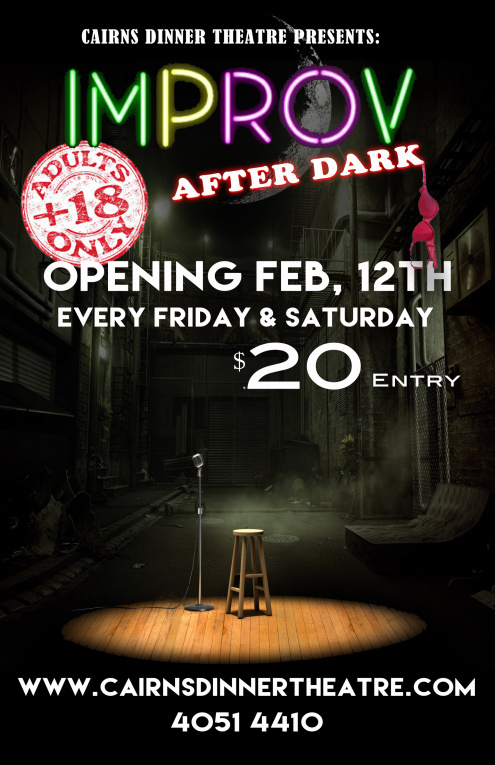 Join us every Wednesday for the funniest night in Cairns! What happens when you put 6 actors on stage with no script and let the audience dictate what happens? Utter Mayhem! This no-holds-barred show puts the control in the hands of the audience and the cast is just along for the ride in this fully improvised show.

Stay late and join us for a game of The Adult Quest!
BURLESQUE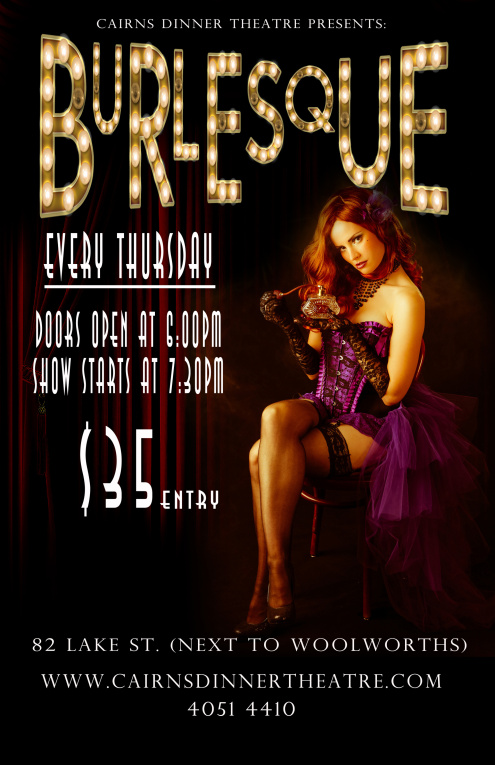 Join us every Thursday as we turn our innocent Dinner Theatre into a bawdy 1920's cabaret lounge starring the sexy "Voodoo dancers" & the one and only "Marina Miraj" as your mistress of ceremonies. This tantilizing show will have your eyes glued to the stage the entire time.
MURDER WITH THE MOB
You've been personally invited by "Big Al" himself to join him in his hidden speakeasy for an evening of entertainment, gambling and pleanty of illegal moonshine! Enjoy a beautiful three course meal while rubbing noses with some of the mobs most wanted. Just when the party is getting started some is mysteriously "knocked off," with the help of the detective it's your job to put together the clues and find the killer!
---
News By CAIRNS DINNER THEATRE
2nd date added for Faulty Towers!
By CAIRNS DINNER THEATRE
15 Feb 2016
We've just added a second date of Faulty Towers as our May 28th show sold out in three weeks of being on sale. Now you can also book tickets for Friday May 27th but act fast as this show will sell out quickly.
Faulty Towers is coming to Cairns
By CAIRNS DINNER THEATRE
20 Jan 2016
Yes you heard right, this globetrotting and truly quite legendary Australian show continues to tour the world – and it's returning to Cairns Dinner Theatre in May for ONE NIGHT ONLY!
Waited upon by Basil, Sybil and Manuel, this is fully immersive, highly improvised and site-specific comedy theatre at it's best. Anything could happen as you take a seat in the Faulty Towers restaurant…Expect all the best gags, shambolic service and a 70's style 3 course meal in a hilarious battle of wits, patience, fire extinguishers and fine food. Internationally acclaimed by audiences and critics alike.
---
How to get to CAIRNS DINNER THEATRE
Cairn Dinner Theatre
---
Direct Contact Info
Hours: Please call for opening hours
Address:
82 Lake St.
Located inside The Hilton Hotel
Cairns
QLD 4870
Australia
---