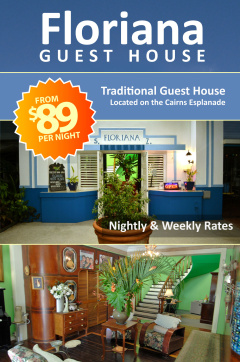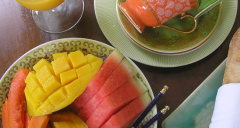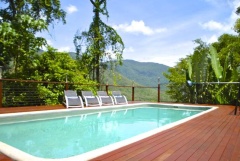 Pet friendly Looking for the best Holiday home one night.....relocation.. AVAILABLE.. in house massage, private yoga or 3 minutes from our property Boxing fitness classes from $15.00 Private, relaxing and yet 15 minutes from most tours.. Family, couples, pet friendly, relocation.. Just a re...
About Bed & Breakfast For Cairns
Bed & Breakfasts provide a great alternative to the mainstream hotels and resorts. There are many styles of bed and breakfast accommodation ranging from the traditional homestyle to farmstays, ruralstays, homestays, retreats, self contained cottages, spas and outback stations.

Lodging or staying with the hosts can be a very memorable experience. Beautiful properties are often situated in pockets of rainforest where the neighbours are your regular tree Kanagroos, wallabies or resident cassowary if you're lucky.

There are some great hidden gems out there where you can enjoy delicious home cooked meals, personalised service, local advice and some good old-fashioned hospitality to ensure your days will be enjoyable.

Hospitality and courtesy are the hallmarks of bed and breakfast venues and the network of B&B's around the region will provide the perfect hosts and home for your stay. Many B&B's offer leisure activities such as swimming, fishing and 4WD touring. Your hosts are very knowledgeable about their region, and are happy to advise you on how to best plan your itinerary. Click here for the Bed & Breakfast and Farmstay Association of Far North Queensland website.