Healing & Wellness Retreat. Retreats are for everybody - for ordinary people at any time in our lives, giving us the chance to step aside from life for a while, to rest and become refreshed in a nurturing and peaceful environment.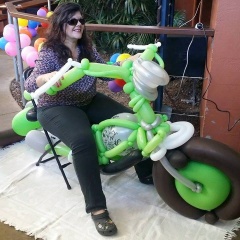 Free Quotes, FacePainters and World Body Artists, Body Art Baby Bumps, Baby Showers, Body Casting, FacePainting Special Packages, FacePainters Kids Party, Face Painters Corporate Parties Cairns QLD, Awesome Airogami - the skillful art of Balloon Bending - Twisting Creative Sculptures, Balloon Be...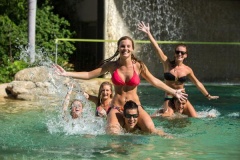 Gilligan's is Australia's leading backpacker hotel and resort located in the heart of Cairns. Offering a blend of traditional backpacker dorm accommodation and hotel rooms. All room types are fully airconditioned with ensuite. Each of the four levels has it's own state of the art kitchen an...
About Bucks & Hens Parties For Cairns
Cairns is the perfect place to get your mates or girlfriends together for your Bucks or Hens Party!
Get adventurous with tours and activities like Bungy Jumping, White Water Rafting, Reef Trips, Cable Ski, Fishing Charters, Skydiving.....the list goes on!
Then party on into the night at one of the many venues around town. Venues such as the Attic, Vibe, Lilo, The Jack offer private function areas, sometimes free of charge to start the night or maybe you would prefer a pub crawl with a company like 'The Ultimate Party'.
You can even book extra entertainment, such as FN Hot - Shirtless Waiters and Male Strippers for Hens Parties!
The options are endless! Go on, just do it!