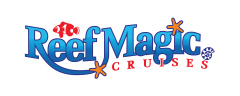 If you are looking for a Cairns Reef Tour and you only visit the Great Barrier Reef once, you will want to see it at it's best! Reef Magic Cruises has exclusive access to a stunning coral reef location selected for it's superior water clarity, coral quality and overall diversity of marine life....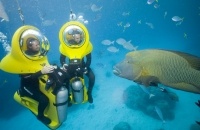 Scuba-Dooing means no mask ,no mouthpiece, no heavy weight belt or helmet and no swimming experience required. The air tank is already fixed to the Scuba-Doo , you simply sit and drive. Designed for ease of operation, the Eco friendly Scuba-Doo carries enough air for approximately 3 separate tour...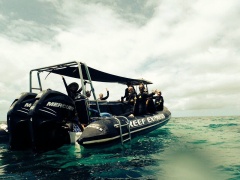 Reef Express is a snorkel tour company located on the Great Barrier Reef . We explore unspoiled reef sites less than 50 minutes from our departure points and you can enjoy an exciting ride to this magical wonder departing from the coast at Mission Beach.
About Dive Day Tours For Cairns
One Day Scuba Dive Tours from Cairns