---
About KickArts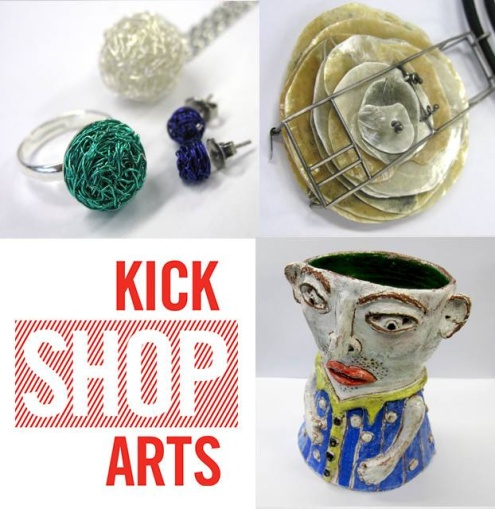 Located in the central business district of Cairns, in the Centre of Contemporary Arts, KickArts is a key destination for local and tourist visitors alike who wish to experience the vibrant contemporary visual culture of Tropical North Queensland. KickArts is dedicated to facilitating, presenting and promoting contemporary arts and extending the experience and cultural life of northern Australians and more than 2.2 million annual visitors to Cairns.
Located at the Cairns Centre of Contemporary Arts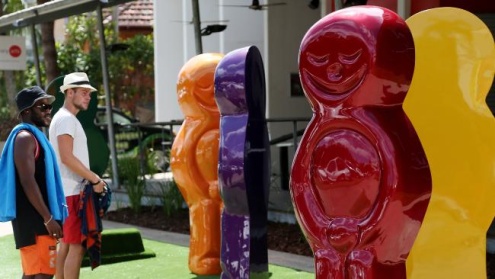 KickArts Contemporary Arts was founded in 1992 by artist Garry Andrews with the support of an artists' collective in Cairns. It was originally called Kick Arts Collective Inc., a name coined by Garry Andrews. After presenting regular exhibitions in the available venues of tropical north Queensland, KickArts established a permanent home at the Cairns Centre of Contemporary Arts in 2004, co-locating here with JUTE theatre Company. This era saw KickArts change its status from an artists' collective to a company limited by guarantee.
---
IACA Member Profile Wall
By KickArts
05 Oct 2016
We are excited to showcase the work of Roderick Yunkaporta from Wik and Kugu Art Centre as part of the IACA Member Profile Wall in the KickArts Shop!
A senior artist, Roderick has exhibited nationally and internationally (France, Germany & USA). His work is held in public and private collections including the National Gallery of Australia, The Brisbane Gallery of Modern Art, Queensland Art Gallery, Nick Harsch Collection and Aime Proust Collection. The 2014 series of works 'Thengk-thengk an (Laughing)' captures Roderick's totem of the dog. In keeping with traditions and teachings learnt from elders, Roderick only creates those totems and markings that belong to him as an artist.
Join us in store to view the works until October 31 or take one home today!
What's New
By KickArts
05 Oct 2016
AltWik and Kugu Art Centre - Aurukun bird totems
The prolific sculptors from Wik and Kugu Art Centre have just delivered a new range of Aurukun bird totems to compliment the popular camp dogs! Pictured is Vernon Marbendinar's 'Kingfisher in Nest'. RRP $1,160.00
Jonathan McBurnie - T-Shirts & Tea Towels
Take a comic approach to your everyday with a great range of T-Shirts (RRP $45.00) & Tea Towels (RRP $35.00) by 'The Strip Show' artist Jonathan McBurnie. Each purchase comes with a FREE sticker by the artist!
Marianne Coady - Comic bangles
Be a superhero fashionista with these great recycled comic inspired bangles from Marianne Coady. RRP $45.00
---
Free entry into the Gallery!
23 Mar 2017 10:00:00 - 31 Dec 2018 17:00:00
Free entry into the Gallery!
KickArts Event - Cairns Cosplay Club Meetup
06 May 2017 11:00:00 - 06 May 2017 12:00:00
Join members of the Cairns Cosplay Club / ケアンズ・コスプレクラブ for a meetup in Gallery One.
---
Direct Contact Info
Hours: Opening hours: Mon – Sat 10am to 5pm
Address:
96 Abbott Street
Cairns
Queensland 4870
Australia
---