Cairns Helicopter School has been operating for 20 years. Originally based in Mareeba the school moved to Cairns when Australian Helicopters Pty Ltd took over ownership in 1999.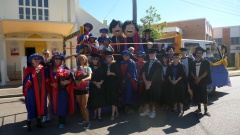 James Cook Uni Alumni. Join our NetCommunity!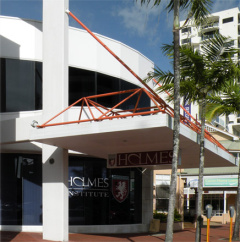 Superbly situated in the centre of the city of Cairns, this modern air conditioned campus with the centre piece being an open-air rainforest courtyard provides easy and convenient access to transport and amenities meters from the front door. When you are finished studying, enjoy the rainforest, reef...
About Higher Education For Cairns
James Cook University is Australia's leading tropical research university. The University focuses on creating a brighter future for life in the tropics worldwide through graduates and discoveries that make a difference.

Comprehensive study options:
Undergraduate and postgraduate courses span the Arts, Business, Creative Arts, Education, Engineering, Law, Medicine and Health Sciences, Science, Information Technology and Social Sciences. We aim to give graduates the qualifications and skills they need for the global workforce. Local industries and professions contribute to course content, and many courses include work placement schemes.

Leading research:
JCU's vision is to be one of the world's leading research universities in the tropics. JCU is home to more than 20 specialist centres and institutes, and maintains island, rainforest and outback research stations. More than $23 million in research funding is received annually. Areas of research focus include: biodiversity, sustainable management of tropical ecosystems, global warming, tropical agriculture, tropical health care in remote communities and cultural diversity.