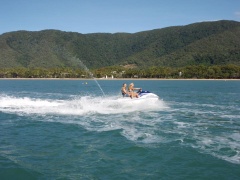 Welcome to Palm Cove, in tropical Far North Queensland, Australia. We are a locally owned and family operated business providing an experience of fun set in one of the most beautiful areas of Queensland. Enjoy a day on the water while visiting tropical Palm Cove, Queensland. Sail in paradise - one o...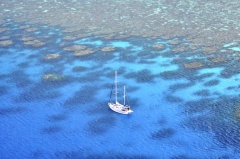 Dive and snorkel the Great Barrier Reef on a "Path-Less-Travelled", when you embark on a two-day Cairns sailing adventure experiencing the best outer reef sites. With a maximum of only 12 guests, Coral Sea Dreaming offers a low volume, fun, and intimate holiday visiting spectacular reefs on the very...
About Sailing Day Tours For Cairns
Many songs have been written about the romance of sailing and it is true that it appeals to people all over the world. The art of sailing, relying on natures force with the wind in the sails, tides and sea conditions to assist your passage is a brilliant feeling. Helping to change the rigging is great fun and many
visitors want to be a part of the sailing experience.

Here is Cairns we do have a number of sailing trips to the Reef. Due to the nature of these trips it is not always possible to sail however generally you will sail home. Often sailing trips offer a glass of wine or a beer and sometimes there's a salty sea dog with a guitar banging out a few tunes. Sailing trips have character and generally smaller numbers than the fast catamarans, however, you may not get out as far on the Great Barrier Reef.

If in life, it is all about the journey then sailing is a great choice!