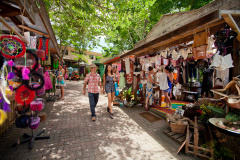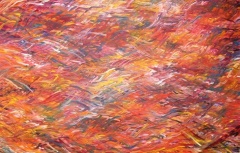 Aboriginal culture did not have a written language, instead their laws, stories and social behaviour is passed on in the form of song, dance and art. Doongal Aboriginal Art Gallery has 3 galleries in Cairns and Kuranda and now represents over 20 local Aboriginal Rainforest Artists. Doongal Aborigi...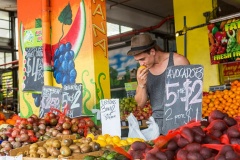 Rusty's Market is one of the most successful and well-known markets in Australia and abroad. From modest beginnings in 1975 of only half-a-dozen stalls, Rusty's has grown into a bustling three-day event. Renown for its carnival atmosphere and colourful stallholders, Rusty's boasts over 180 stalls f...

Emu Ridge Gallery is the most photographed attraction in all of Kuranda, famous for our fossils and gemstone museum and also our star attraction of the only Queensland life-sized Allosaurus! A perfected 9 meter replica of the Allosaurus entangled around the staircase shared and loved by many peopl...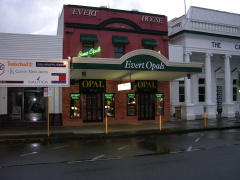 Evert's have been providing fine quality jewellery to Cairns since 1990. Evert's is a specialist in Opal, Diamond and Fine Jewellery and has a strong focus on quality, unique hand made pieces and great customer service. With world class brands Swarovski, Story by Kranz and Zeigler, Bulova, and at Po...
About Souveniers For Cairns
We have many Souveniers and dollar stores in Cairns. They change location and come and go but if it is souveneirs you are after they are everywhere. I have a dislike for all Boomerangs made in China but if you are looking for one they are everywhere.

There is a relatively interesting souvenier store at the Lake St end of Orchid Plaza and also an R. M. Williams store inside this centre.