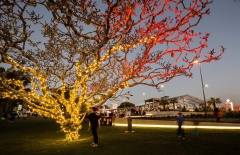 Munro Martin Parklands is Cairns' newest premier community gathering place complete with an outdoor performance space. The Parklands boast tropical plantings, vine covered pergolas and arbours and an open-air plaza to encourage passive, casual use of the facility. The venue is also equipped to host...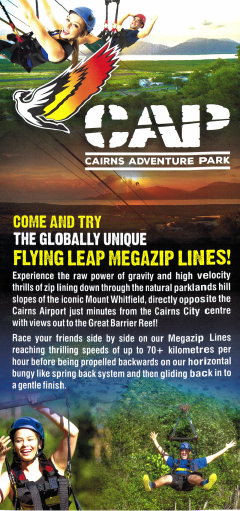 Whether you're seeking an adrenaline rush, scenic bush walk, panoramic city and ocean views, or unforgettable encounters with rare and beautiful Australian animal and bird life, Cairns Adventure Park delivers in spectacular style. No other attraction offers such a unique and diverse range of amazin...
Established early in 2016, Infinity Fun Travel is a locally owned and operated touring company which offers a variety of transport & touring services, plus also an exclusive range of tailored holiday packages in and around Cairns. Licensed to carry ADS groups, this company is growing its share of th...