Get the best service and rates by dealing direct with Cairns Riddle Room.
---
About CAIRNS RIDDLE ROOM – Escape Room
Cairns Riddle Room
The Cairns Riddle Room is a real-world adventure game in which the players are locked in a room and must use elements of the room to solve a series of puzzles and escape within the time limit!
ESCAPE ROOM
• The objective is to escape from a locked room by finding clues and solving puzzles. It's a hybrid of a scavenger hunt and a puzzle game.
How it works
• You and your team of up to 5 will actually be locked in a room! You will have 90 minutes to try to escape. Find clues and solve puzzles to plot your great escape and open the door!
When can I try this
Sunday to Friday 10am to 10pm & Saturday 5pm to 10pm - bookings essential with one hour minimum notice.
OUR EXPERIENCES ARE PERFECT FOR NIGHTS OUT WITH FRIENDS, FAMILY FUNCTIONS, BIRTHDAY PARTIES, BACHELOR / BACHELORETTE PARTIES, DATE NIGHT...
Team Building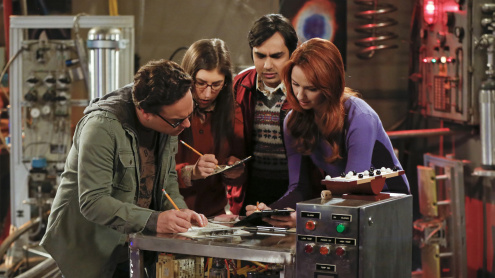 Observe Interactions
As a leader, you have the option to observe your team via our camera or to silently participate with your team. Observe how your team members behave in this gut-wrenching environment. You'll walk away with several opportunities on engaging leadership, teamwork, and efficiency within your team!
Synergy
The collective work of your entire group will be greater than the sum of individual efforts. Escape rooms provide an opportunity for group interaction and teamwork to successfully escape. The synergy developed by participating in our rooms can be easily transferred into the workplace.
Leadership Development
With only an hour to escape the room, your team needs to rely on each other and individual strengths as you tackle the simple, yet complex surroundings to piece together clues and solve puzzles. In most instances, someone will emerge as leader to ensure your team is working together to escape in time!
Icebreaker
Hiring a new group of people? Switching up your teams? In need of creating new spark? Participating in our escape room will add some flare to the workplace! Skip the window of time needed for your team to get acquainted. Escape rooms are a great way for people to start working together quickly, thus breaking the ice to faster and greater success in the workplace!
Morale & Motivation
What better way to promote team morale and motivation than with escape games. Not only are they fun for your team, everyone will enjoy the thrill of working together to finding their way to escaping. You'll have the opportunity to tighten the bond among each other and leave them in good spirits motivated to move ahead with something exciting to bond about.
Improve Communications
Escape games require lots of communication. It's not just about sharing what you find, it's also about communicating thoughts, ideas, and strategies. You'll be put to the test in not just how well you're able to gather information, but how you're able to disseminate among many people working on multiple tasks to accomplish one common goal, escaping.
---
News By CAIRNS RIDDLE ROOM – Escape Room
Gift Vouchers are Available!
By CAIRNS RIDDLE ROOM – Escape Room
24 Sep 2017
Offer your friends or loved ones a unique escape room game experience by purchasing a gift voucher. It makes the perfect gift for any occasion!
To buy a gift voucher, simply visit our website select the gift voucher menu and complete a secure online payment. Your voucher will be sent to the recipient & address specified. Please email us for personalised messages.
To redeem the voucher, the person receiving it can book online anytime using their unique voucher code, or simply call, e-mail or message us on Facebook to reserve their desired time.
Gift vouchers are valid for 6 months from the date of purchase & are transferable to anybody.
---
How to get to CAIRNS RIDDLE ROOM – Escape Room
The Conservatory Cairns... ground floor between Lake & Abbott St
---