---
---
About Hartley's Crocodile Adventures
Crocodiles up close! About the day: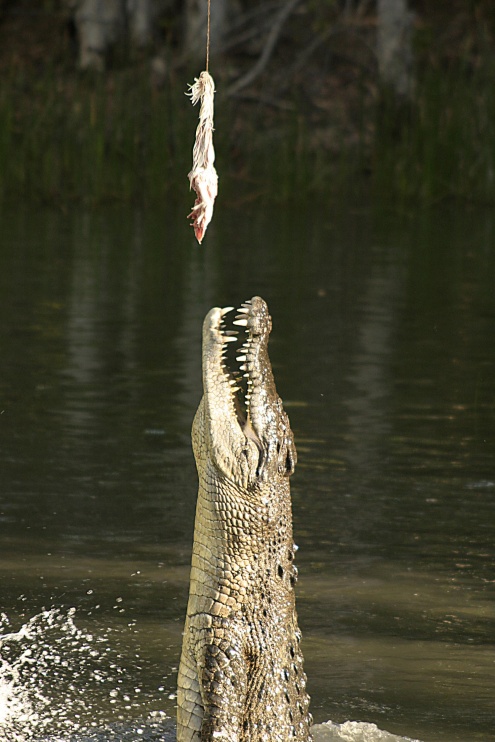 Ever wanted the thrill of seeing a crocodile in real life? Now's your chance! We offer a truly wild day, where you can take a boat cruise, hold a baby crocodile, and get up and close to the endangered Cassowary. Immerse yourself in nature!
EDUCATION / CONSERVATION / ADVENTURE / EXPLORE
Hartley's Lagoon: Hartley's no.1 croc spotting area where you can tour the river on a boat cruise. Other wildlife can also be spotted in this animal haven.
Wildlife Discovery Trail: Meet freshwater crocs, turtles and lizards in the wildlife discovery trail and go through the tropical bird aviary.
Crocodile Farm: Hartley's also operates a crocodile farm on the premise. Learn how it operates and find out how crocodile farming contributes to conservation by taking the farm tour.
Cassowary Walk: Check out for yourself the local, colourful, flightless bird and discover why they are so important to our rainforests.
Gondwana Gateway: The 'bridge between two worlds'. The interpretive signage explains how isolation and adaption shaped our unique fauna.
Koala hugs and photos are available to purchase on the day of travel at the photo area! The session times of 9:45am, 12 noon, 2:45pm and 4:45pm run for 15 minutes with only the additional cost of $20.
Tour Highlights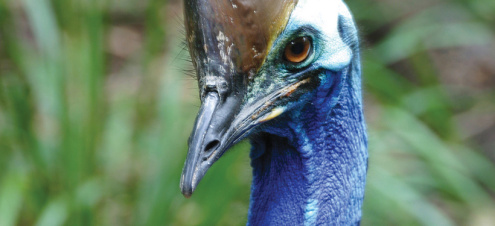 Highlights in Brief
Choose to be picked up from your accommodation at either 8:30am or 1:15pm and choose from a full day at Hartley's or half a day
You will be dropped off at Hartley's at 9:30am or 2:30pm
Enjoy a fantastic day full of adventure and Australian wildlife at Hartley's crocodile adventures
If you chose to stay for half a day get picked up by out driver at 12:00pm or 4:30pm from the park
If you chose the full day option, you will be picked up at 4:30pm from the park
You will arrive back at your accommodation at either 12:45pm or 5:15pm
When can I go?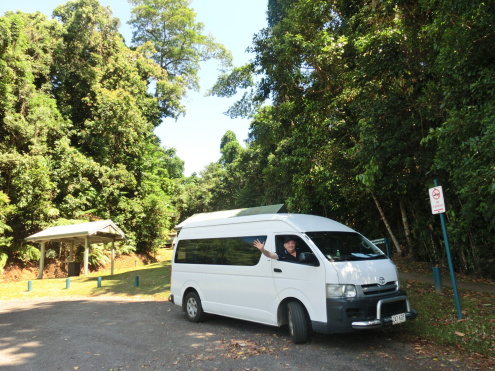 Any day of the week from:
8:30am and be back at accommodation at 12:45pm
8:30am and be back at accommodation at 5:15pm
1:15pm and be back at accommodation at 5:15pm
A half day trip allows time for a trip to Tjapukai Aboriginal Cultural Park for the remaining part of the day. Any option also allows you to arrive back not too late to rise for early morning flights and reef trips the following day. This return time also allows plenty of time to enjoy Cairns' night-life, including the must-see Nightmarkets which are open until 11PM!
What's included?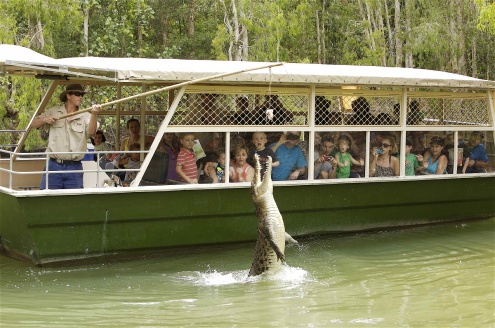 Save the hassle of driving yourself and ticket purchase on the day.
Entry to Hartley's Crocodile Adventures (Regular Retail: $37p/p)
Small, fully guided, personal transfers (Car Rental, approx. $60/day + Fuel)
Humorous and fascinating commentary while on the bus about the park and the local area
Exciting day surrounded by Australian wildlife
A boat cruise through the Hartley's Crocodile Adventures wetlands
What to Bring...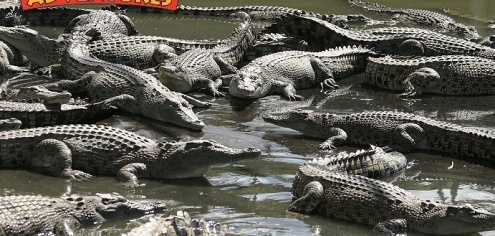 Hat & comfortable clothing and shoes
Sunscreen
Lunch if you don't want to purchase on the day
Umbrella or raincoat if rain is forecast
Cash or credit card for purchase of souvenirs and meals/drinks
Warm clothes between June and October
Tjapukai & Hartley's Crocodile Adventures Combined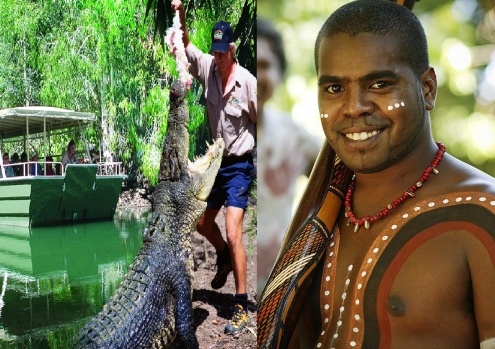 Want the best of both? Why not!
Get picked up by our driver at 8:30am and arrive at Hartley's at 9:30am. Explore the park's interactive animal experiences then get picked up at 12:00pm to be taken to Tjapukai. Arrive at 12:30pm and check out the rich history of the world's oldest living culture, dating back over 40000 years. The driver will then pick you up at 5:00pm and drop you off at your accommodation at 5:15pm. All this for only $155 each!
Hartley's Zootastic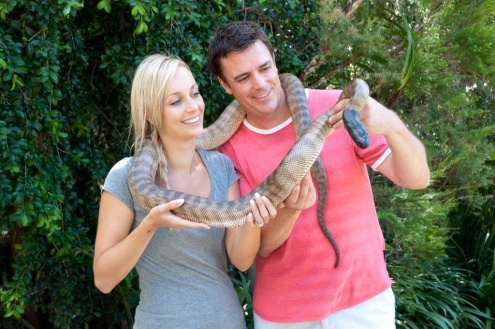 Want to get EVEN closer to Australia's native wildlife!!! With a small group of maximum four people, get a taste of five different animals up close and personal. On Hartley's Zootastic, get even more knowledge behind these amazing creatures from one of Hartley's animal keepers who personally takes you behind the scenes. Every encounter will include a koala hold and souvenir photo. You will get the chance to interactive with four more animals: Python/Lizard, Wombat pat, Cassowary feed, Parrot encounter, Kangaroo and Wallaby pat and feed (this is dependant on the animals on the day). Get picked up from your Cairns accommodation at 8:30am, then arrive at Hartley's at 9:30am. Touch and feel 5 of Hartley's animals until 12pm, then our driver will drop you back at your accommodation at 12:45pm, allowing plenty of time for another half day trip. Get interactive with five beautiful animals for only $175 per person!
Cairns Coach Charters

Inquire about our Cairns Coach Charter Service, fully experienced and accredited driver guides are here for you and your group. Create your own custom tour itinerary or use our large fleet of vehicles for airport hotel transfers and general people moment in and around Cairns, Port Douglas and The Atherton Tablelands. We also specialize in Wedding charters, buck's parties and hen's nights, sports club Coach Charters, school trips and Company Convention Charters.
For more Information visit our website: http://www.cairnschartertours.com.au/cairns-coach-charters/
---
News By Hartley's Crocodile Adventures
GTS-Tjapukai Christmas&School holiday Special!
By Hartley's Crocodile Adventures
20 Nov 2017
We are so excited to tell you this news! If you book any Tjapukai tours with GTS (Half Day/Full Day/with Kuranda/with Hartley's), we will include Free Morning/Afternoon tea set!
Enjoy you stay in Tjapukai and end up with a taste of native fruit jams, damper and tea! Thank you Tjapukai!
GTS customers exclusive!
Valid from 11th of Dec 2017 to 28th of Feb 2018.
Book today for the following Christmas&School holidays!
Life's easy when you're a koala!
By Hartley's Crocodile Adventures
18 Dec 2016
Life's easy when you're a koala!
---
How to get to Hartley's Crocodile Adventures
40 kilometres (40 minutes) north of Cairns and 25 kilometres (20 minutes) south of Port Douglas, Hartley's Crocodile Adventures is located on the spectacular scenic drive between Cairns and Port Douglas. On the way enjoy the driver's commentary/history of the area and the tropical Cairns scenery outside the window.
---