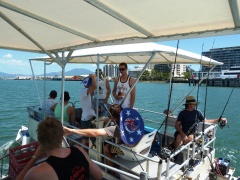 Hiring our self-drive boats is a popular pastime with locals and visitors to Cairns. Enjoy fishing, sightseeing and even crocodile spotting along stunning Trinity Inlet. Relax on an all day adventure exploring the entire area around Admiralty Island or head out for a few hours to fish with some exp...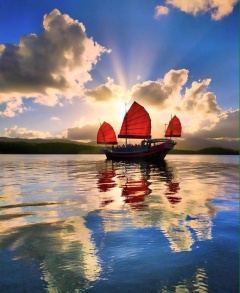 We are excited to announce Shaolin Junk Cruises is now operating in the Cairns Harbour all year round. Along with shared tours below, we offer Private Charters perfect for birthdays, and functions. Max group size 23 guests for Private Charter. Experience a harbour cruise like no other, on an au...
About Boat Hire For Cairns
There are a wide range of boat hire companies in Cairns whether you are interested in a couple of hours or a whole day fishing, crabbing or sightseeing on the Cairns Inlet, from $30/hour for 4, 6, or 8 man boats and pontoons, located berth A1 at the Marlin Marina, a bareboat charter or extended custom designed charter to your requirements.

It is also possible to drive yourself to the inner reef with a couple of boat hire companies in Cairns offering 6.2m or 4.6m tournament style polycraft centre console long boats that are in full survey to 15 nm offshore for example Michaelmas Cay and Green Island.

Boat Hire is also available at Lake Tinaroo in the Atherton Tablelands.

Barramundi can be caught year round on Lake Tinaroo as this is a stocked impoundment that is not subject to seasonal clusures but November to March are best. Other species include sleepy cod, archer fish, bony bream, saratoga and silver perch. Recent releases of mangrove jack fingerlings will see them maturing as good target species over the next few years.