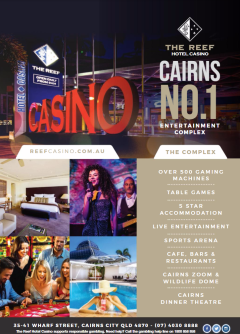 Our complex boasts one of Australia's finest boutique Casinos, a multitude of the best dining experiences and bars, extensive conference and banqueting facilities, free live entertainment in BAR36, the largest indoor LED screen in QLD in the Casino Sports Arena, 320 on site undercover car parks p...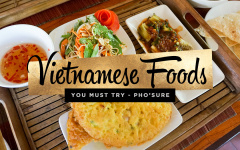 Yummy Noodle Restaurant at Orchid Plaza is a quick service restaurant which serves authentic Vietnamese & Asian food to people from all walks of life. If you're craving fresh, authentic, creative Vietnamese, Thai and Asian cuisine, Yummy Noodle Restaurant is the place for you! Located in Cairn...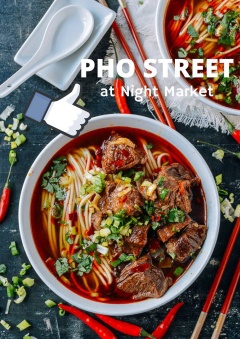 Pho Street at Night market offers authentic pho and Vietnamese street food. Proving the wonderful benefit of being a family-run business, Pho Street utilise special home recipes, which combine traditional tastes with slightly newfound flavours to have each customer both satisfied and, of course, smi...