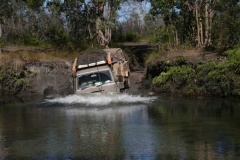 Captain Billy's 4WD Hire - located in Cairns and offer what they consider the most suitable and safest 4WD hire vehicles and Accessories for the extreme off-road conditions you'll encounter during your exciting Cape York self-drive discovery! The friendly, knowledgeable team at Captain Billy's Cape...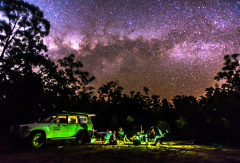 A local business, close to the City, The Esplanade and Airport, , we offer 2 main services to Locals and visitors to Cairns. - 4WD Hire - Cairns and Cape York - Camping Gear Hire We've been doing what we do for over 14 years in this region. We know the area and we can happily advise you on a...
About Camping Hire Equipment For Cairns
In North Queensland there are many beautiful islands and national parks where you can camp.

To help with your preperation we have put together a list of things to remember.

When spending a couple of nights on a boat or staying in a private house on an island some parts of this list may also come in handy.

If camping on a tropical island, on top of a mountain, waterfall or in the ruged Aussie Bush is your dream then this is the place to live it. We have camping stores in Cairns that sell and hire all camping equipment essentials. Preperation is key and it is important to make all of these arrangements prior to your arrival including contacting National Parks and Wildlife and making sure it is possible to get a permit at that time.

We also have car hire and 4WD companies as well as campervan companies and some beautiful camping grounds spotted around all of North Queensland.

In North Queensland for an overnight camping trip to a National Park you will need at the very least:

*Bug proof Tent with all the bits that go with it
*Sleeping Bag with inners
*Air matress/Sleeping mat
*Air Pillow
*Tarpaulin or groundsheet
*Rope
*Gas light
*Gas stove
*Matches stored in 2 different places
*Water
*Rubbish bags
*Maps
*Compass
*First Aid Kit
*Salt
*Vinegar
*Repair Kit
*Torch and extra batteries
*Sunscreen
*Mosquito repellent
*Pocket knife
*Billy
*Frying pan
*Chopping board
*Plates, Cups, Cutlery
*Cooking utensils
*Bucket
*Tea towel and scrubber
*Esky & Ice
*Food
*Hat
*Covered shoes
*Long sleeved shirt
*Sweater
*Long trousers
*Towel
*Toiletries
*Camp table and chairs
*Guidebook
*Notebook and pen
*Plastic bags
*Camera
*Binoculars
*Day Pack

When we go camping food becomes central to the experience. Bring easy to prepare food or even a pre made frozen casserole but make sure you make the food memorable.