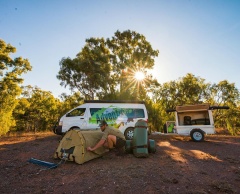 The Adventure Network is an action packed adventure tour like no other. Created by travellers, for travellers. Join us for a journey of a life time on an east coast roadtrip and discover everything from the picturesque tropical rainforests and beaches, to the contrasting ruggedness of the outback....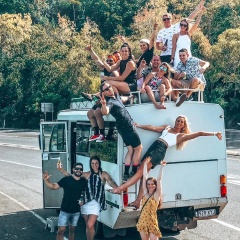 Cockatours 4WD off-road Cape York tours and safaris are our ultimate outback adventure. They involve bush camping, fishing, site-seeing while visiting iconic locations including Weipa, Thursday Island, Fruitbat Falls and much more! Tours are held between May – October each year departing from Cairns...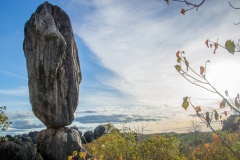 From our Cairns base in North Queensland we will guide you on a journey around this incredibly diverse part of Australia. Our full three day tour will take you from world heritage listed rainforests, to the big skies of the outback; from classic Aussie bush to lush cratered tablelands.