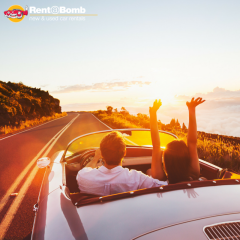 For affordable and reliable car rental in Cairns that's close to the airport, we are your number one choice.Whether you're visiting Cairns for a day, week, month or even if you live here, you'll need an efficient means to get around — which means public transport is out of the question. Rent A Bomb...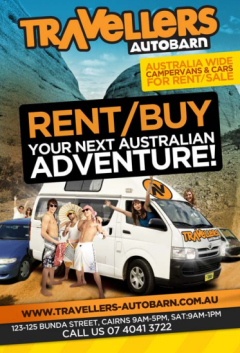 As a proud and well established Australian campervan company, Travellers Autobarn (est. 1993) is a 'one stop shop' for the backpackers and budget travellers planning their self drive trip around Australia or simply up the coast in a campervan. We offer a range of station wagons and campervans for hi...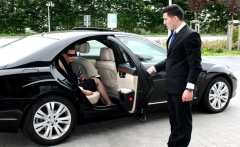 We specialise in quality professional premium transfers in our high quality prestige Vehicles. Our area of operations is centred in Cairns but includes North to Port Douglas and Mossman including the amazing World Heritage listed Daintree Rainforest, West to the Atherton Tablelands and South to Inni...
About Car Rentals For Cairns
Car Hire is a great idea to explore the region. We have so many beautiful places to visit and self drive touring is a wonderful way to see the area if you want to travel at your own pace.

We have many local companies up here including older car hire right through to luxury vehicles and 21 seater coaches. Some companies have 6 seater station wagons and 10 seater vans for larger families and this often works out to be the best plan if you are considering cost and convenience. Or, let your hair down or put it up, and indulge with an open top convertible and enjoy the sunshine and vibe of the tropics.

Most national companies such as Redspot, Avis, Thrifty and Hertz are located both at the airport and in the city. Most of the local car hire providers are located in the city but some of the companies such as Mini Car Rentasl do offer courtesy airport transfers if it works with their office hours.

Driving in North Queensland we sometimes come across people driving down the wrong side of the road as they forget which country they are in so it is best to always remember to Keep Left. And, at the roundabouts always give way to your right. These are very dangerous if you are not used to them and many people get this wrong.

If you are venturing out into the rainforest in the evening please be very careful as most of our rainforest animals are nocturnal and will be running around or even lying across the road. The lighting on country and rainforest roads is very limited and often it is just dark with no light except for your headlights.

The cassowaries sometimes wander onto the road in the evenings so definitely be aware of them as it is very exciting to see them but please make sure to drive slowly if there is a sign advising you of cassowaries in the area as they are definitely there and they are very commonly seen on the roads in Cape Tribulation and Mission Beach as well as the Kuranda range road. If is also very common to see them during the day.

You will also notice that Kangaroos often jump out onto the road in the sunset hours and just on dusk so be careful with these as well as livestock if you are in country areas. Lookout for the Wallabies near Trinity Beach on the Captain Cook Highway, there are plenty of them in the late afternoons.

When it rains in North Queensland all of the frogs and cane toads start to jump across the road. The frogs have a springy loose legs relatively high and wide jump. And, the Cane Toads have a heavy jump. Don't feel guilty if you hit a few of the Cane Toads. They are a pest.