Get the best service and rates by dealing direct with Cairns Museum.
---
CAIRNS MUSEUM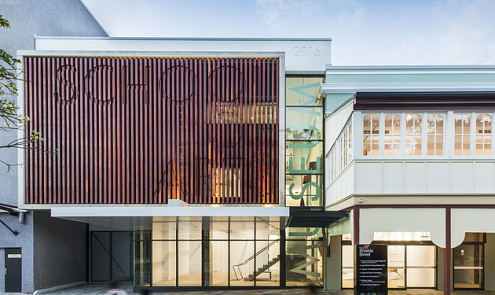 The Cairns Museum has amazing stories to share about living in the tropics.
Stories of heat, sweat and hard work. Of cane, railways, rainforests and reefs. Of White Australia, Aboriginal resistance and European isolation. Tales of tourists, hippies and local celebrations, amidst humidity, cyclones, toads, mould and mozzies.
The Cairns Museum showcases the Cairns Historical Society's amazing collection of objects, photographs and archival records. This collection holds the secrets and memories of the people, places, events and changing the environment of Cairns and Far North Queensland.
Come in and discover the real Cairns!
ADMISSION PRICES
Adult: $15
Child (under 14): $6
Family (2 adults + 2 children): $30
Concession: $12
Members/Annual Pass: FREE
CAIRNS HISTORICAL SOCIETY
The Cairns Museum is owned and operated by the Cairns Historical Society.
The Society's extensive archival and photographic collections are open to anyone with a research interest in Cairns or Far North Queensland.
If you have an interest in history, you need to visit the Cairns Museum and the CHS Research Centre at the Cairns School of Arts
MEMBERSHIP
The Cairns Historical Society is a membership organisation. Your annual membership helps pay for the materials we need to develop, conserve and interpret our nationally significant collection.
CHS MEMBERS RECEIVE:
12 months free entry to the Cairns Museum
12 months free access to the Research Centre
Monthly bulletins of local history
Bi-monthly newsletters to keep up to date with Society matters
Invitations to all CHS events and excursions
CURRENT MEMBERSHIP FEES ARE:
Individual: $27
Family: $44
Student: $22
---
Cairns Museum Temporary Gallery Toad Vs Beetle
By Cairns Museum
08 Jul 2020
Cairns Museum new Temporary Gallery Exhibition - Toad Vs Beetle
PADDY BETHEL: AN EARLY NORTH QUEENSLAND PIONEER OF TRANSPORT AND HAULAGE
By Cairns Museum
31 Oct 2018
Clive Skarott AM



On March 5th 1901, the year Australia became a Federation, at Mareeba, a son was born to James and

Frances Emily Bethel (nee Williams) of Biboohra. The fourth child, but first son, was named James Patrick

(later popularly known as Paddy Bethel). He was a twin and his sister twin was Florence (Florrie) who

became the wife of Patrick (Paddy) Lynch of Mareeba. Paddy Bethel was to become one of North

Queensland's trail blazer haulage and transport contractors.


---
Cairns Museum
Cnr Lake and Shields Streets Cairns QLD 4870
---
Direct Contact Info
Hours: Mon - Sat: 10:00AM - 4:00PM
Address:
93-105 Lake Street
Cairns
---