Get the best service and rates by dealing direct with The Spa Palm Cove.
|

From $ 99

|

Save $26
BEST OF BOTH WORLDS
Special Expires 28 Feb 2019
30min massage & 30min facial
30min massage & 30min facial
|

$ 199

|

Save $51
2hr Getaway Retreat (Our best seller)
Special Expires 31 Jan 2019
30min body scrub, 60min massage, 30min facial, with free coconut hair splash treatment with head massage. $199 save $50!
30min body scrub, 60min massage, 30min facial, with free coconut hair splash treatment with head massage. $199 save $50!
|

$ 250

|

Save $50
HALF DAY YOGA , MEDITATION AND SPA RETREAT
Special Expires 31 Mar 2019
How amazing and unique is this!! OFFER AVAILABLE EVERY SATURDAY IN JAN, FEB & MARCH!! mid week upon request & availability. (TAKING BOOKINGS NOW,LIMITED SPACES AVAILABLE)
SATURDAY PROGRAM
730am 9.10 am: YOGA- meet with Hartig yoga outsid...
More
How amazing and unique is this!! OFFER AVAILABLE EVERY SATURDAY IN JAN, FEB & MARCH!! mid week upon request & availability. (TAKING BOOKINGS NOW,LIMITED SPACES AVAILABLE)

SATURDAY PROGRAM

730am 9.10 am: YOGA- meet with Hartig yoga outside Alamanda hotel for some beach yoga in a beautiful setting. ( wet weather back up available)
930am -1130am: DAY SPA TREATMENT- 2hr Getaway , 30min body scrub, 1hr massage, 30 min facial with free hair treatment @ The Spa Palm Cove.
1130Am - 12pm: 30MIN Meditation.
12PM: LUNCH AT DELI ADRIFT @ 10% OFF AND FREE COFFEE ON US !

ADD ON BEAUTY, WAXING, MANICURES, PEDICURES, EAR CANDLING,TAROT READING & SOUND HEALING FOR 20% OFF TO MAKE A DAY OF IT!
Please mention any add ons in the enquiry section or via email and they will be invoiced separately.



|

$ 125

|

Save $25
Bliss spa package- 75min treatment!
Special Expires 31 Mar 2019
75min offer!! 45 min Hot stone massage & 30min facial! (SAVE UP TO $45)
75min offer!! 45 min Hot stone massage & 30min facial! (SAVE UP TO $45)
---
About us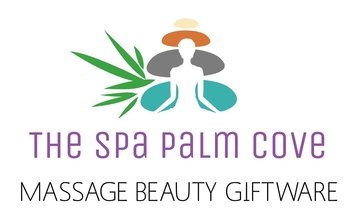 Take some time out for yourself and visit our Day Spa, just 2 minutes walk from Palm Cove Beach.
We are one of the only day spas in FNQ to offer health & wellness retreats with accomodation available. Choose from 1 day retreats up to 7 day programs to include yoga, workshops, lunches, breakfasts and dinner, along with meditation, psychic readings , workshops, life coaching and more.
We offer a full range of therapeutic spa experiences including facials, massage, body exfoliations, pedicures, manicures, waxing, ear candling and more.
Did you know The Spa Palm Cove is a day spa in the area not connected to a hotel chain. This makes us, unique, less expensive, personalised, quieter environment away from noise of kids swimming in hotel pools, warmer small business environment and you can relax and have a cup of herbal tea.
This is why so many customers choose us and I hear this feedback time and time again. This is what makes us different and our 6 star past experiences working in some of the top day spas in the country.
GIFT VOUCHERS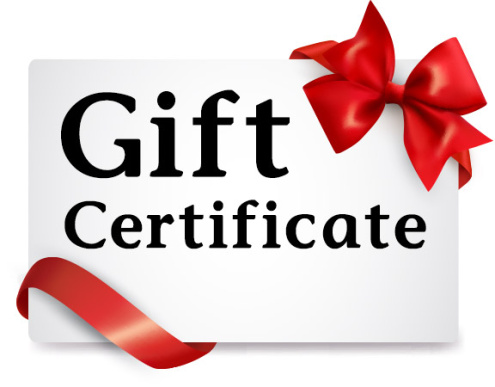 PLEASE SEE THE BOOK TAB ON THIS WEBSITE OR COPY AND PASTE THIS LINK INTO YOUR BROWSER https://squareup.com/gift/56PKSY9VZXFBV/order
TO AUTOMATICALLY GET YOUR VOUCHER. THANKING YOU IN ADVANCE :)
Massages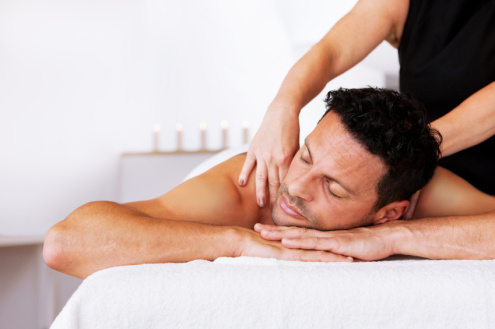 COUPLES MASSAGE AVAILABLE
RELAXATION MASSAGE
30min - $59
45min - $85
60min - $99
90min - $149
DEEP TISSUE MASSAGE
30min - $65
45min - $89
60min - $115
90min - $165
Green Juice Balm add on equal to 8 serves of broccoli for you skin. $20
Hot Stone add on $20
Aromatherapy add on $20
Coconut juice splash treatment add on $20
Facials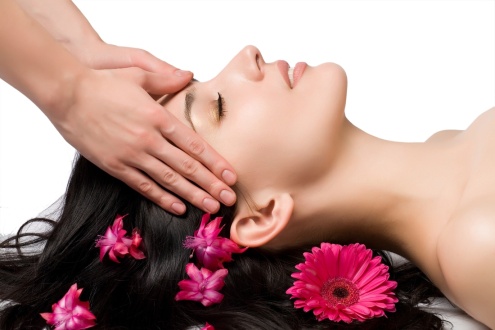 Experience a taste of how satisfying a healthy new skin diet can be before you buy.

JUICE SHOT FACIAL 30MINS - $65

Enjoy this decadent experience designed uniquely for you.
SKIN JUICE 45MIN FACIAL - $89

JUICE SIGNATURE FACIAL 60MIN - $119 WITH FREE HAIR TREATMENT
Body Exfoliations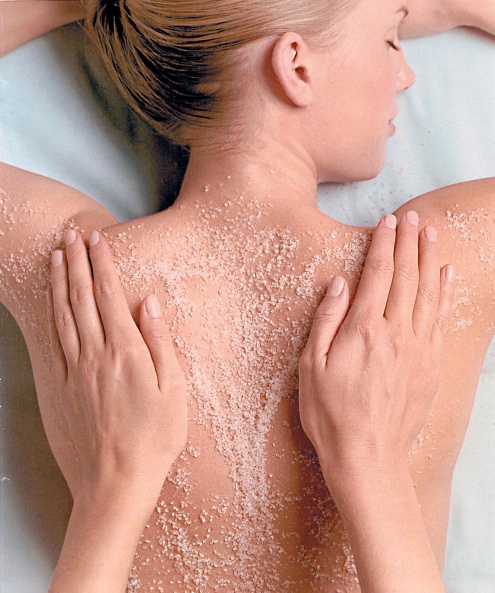 This detoxifying creamy superfood smoothie deeply exfoliates the body using potent, natural fruit acids and crushed walnuts, while preparing the skin for intense hydration. Dead, dry skin cells are polished away leaving the skin smoother with a bright and glowing complexion.

Antioxidant dense nutrients from cranberry. raspberry, beetroot, macqui and goji berries will help to neutralise free radicals to maintain healthier and younger looking skin.

Using a dual exfoliating action, using lactic acid to gently break down dry skin while crushed walnuts physically lifts them away, leaving smooth and silky skin. The skin won't be left feeling stripped or dry as nourishing almond oil will keep the skin hydrated and moisturised after exfoliating
30 min Exfoliation $59
60 min includes moisturiser application $85
Waxing & Nails
PEDICURES & MANICURES
45min PEDICURE - $65
30min MANICURE -$49
WAXING EYEBROWS - $19
CHIN/LIP- $15 BIKINI - $25
HALF LEG -$30
FULL LEG - $45 BRAZILIAN WAX- $55
BACK WAX MALE $55
FULL ARM- $35 UNDERARM -$25
EYEBROW TINT-$15 EYELASH TINT $20
REFLEXOLOGY - 30mins $49 45mins - $65
Ear Candling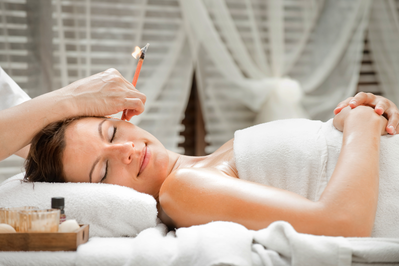 Ear Candling is a pleasant non-invasive treatment that can help to promote an enhanced state of health. It is used as a complementary therapy and in recent years is gradually being embraced by the National Health Service.

Ear Candle Therapy will assist the healing of:
Sinusitis - clears sinuses which connect with eustachian tubes
Otitis - inflammation of the ear
Rhinitis - inflammation of the nasal passages
Balancing fluids which can cause Meniere's Syndrome, headaches & migraines
Improves mental clarity
Fever - has a calming effect
Hygiene - disinfects, prevents excess wax
Nausea - reduces the pressure of fluids
Reduces dizziness & ringing in the ears caused by presence of fluid
Swimmer and Glue ear
Releases stress & anxiety
Hearing loss caused by any of the above
Some medical practices are using ear candling as an alternative to syringing for the treatment of excessive earwax - this is because, in some cases, syringing can perforate the eardrum.
Biosun brand is the ONLY ear candle registered as a medical device (IIb).

$59 30 MINS
Meditation,tarot reading, singing bowl healings and worskshops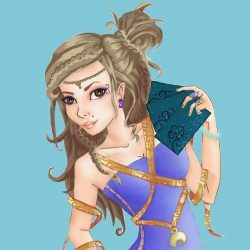 Every Tuesday morning 10-11am and 6pm-7pm- Thursday evenings, with our Clairvoyant Giselle - bookings are required... $15 casual or 5 x class pass only $50
What do the cards have to reveal about you?
Come on down to The Spa Palm Cove to find out ,bookings required.
Giselle has studied a number of healing modalities and thus, over the years developed her own blend of Sound, Crystal & Sacred Geometry Healing.
After a brief consultation, she will tailor a session specific to your concerns, choosing the most suitable crystals and instruments (such as Tibetan Singing Bowls, Shamanic Drum, Rainstick, Chakra bells).
Healings aim to shift unwanted energy, reset Chakra energy centres & finish with an anchoring, protective sealing so you can enjoy the effects of the healing for an extended period.
Giselle will also relay any psychic messages she receives during the reading, to arm you with tools to prevent any issues from re-occuring.
Healings sessions take 1 hour, $90 / $85 for locals to the Cairns region
CLAIRVOYANT & TAROT READINGS
PAST LIFE READINGS
TEA LEAF READINGS
1hr $90/85*
30 min $50/$45*
*discount applies to locals in Cairns region
ABOUT GISELLE
Giselle is an Intuitive Reader and Healer of 12 years, providing inspiring & uplifting sessions for people from many walks of life & cultures.
She has appeared regularly at Australia's largest & well-known spiritual hubs, such as: "Mind Body Spirit" & "Seven Sisters" Festivals, Spell Box in Melbourne CBD, The Dandenongs & Kuranda ranges, overseas in Indonesia & Malaysia.
Giselle is also a Meditation & Spiritual Workshop teacher – and a Wholistic Counsellor. She holds a degree in Psychology/Law, and has studied Counselling at a Masters level, giving her a solid grounding in ethical practise which she transfers into her sessions
SERVICES INCLUDE:
Psychic Readings – Tarot, Clairvoyant, Medium, Tea Leaf & Past Life Readings
Healings – Combines Sound & Crystal energy with Shamanic Medicine Drum, Rainstick, Tibetan Singing Bowl & selected crystals
Classes – Private lessons & group workshops in Meditation & Intuitive Development subjects
Skin Juice Product Ranges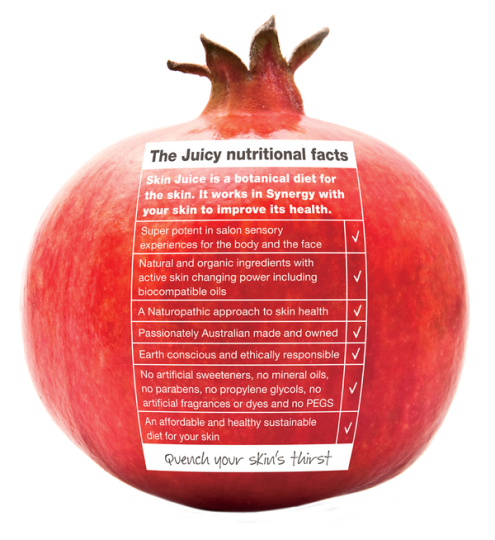 Australian Owned & Squeezed superfood skincareAfter 21 years of juicing, Skin Juice's bio-chemists continue to research the newest technology in natural skin care.
We fulfil three essential requirements, which are safety, purity and effectiveness, when creating our innovative formulations. Natural and organic ingredients are selected for their nutrient value + clinically proven natural cosmeceuticals are added to supercharge our formulas. 
This enables them to be powerful and effective, targeting specific skin concerns and positively changing the skin.
---
News By The Spa Palm Cove
Palm coves one and only naturopath
By The Spa Palm Cove
23 May 2018
Naturopathy is a distinct and complete system of health care. It looks at the person as a whole - treating the physical, spiritual and emotional aspects of complete wellbeing. Modern naturopathy utilises thousands of years of traditional herbal medicine knowledge backed by current scientific research which in combination offers the best of both worlds, determining the current best evidence based practice.
The main goal of naturopathic treatment is to treat the person as a whole, not just the disease or condition they have. Every person is different, so each treatment plan is tailored to suit the specific needs of the person at that point in time.
Naturopaths aim to treat ALL the underlying causes of a health issue – not just put a band-aid over the symptoms – and this can involve dietary changes, lifestyle recommendations and nutritional or herbal medicines.
What conditions can Naturopathy help with?
• Fatigue • Stress, anxiety & depression • Digestive issues • Female & male reproductive issues • Diabetes • Allergies & intolerances • Skin issues including eczema, acne and psoriasis • Weight loss or gain • Cough, cold, flu, respiratory infections ​ ​ • Poor immunity • Insomnia and sleep disturbance • Infertility • Preconception and pregnancy care • Hormonal imbalances • Autoimmune conditions • Joint pain and arthritic conditions • Fungal infections • ........ all of your weird and wonderful symptoms
Email for pricing
BRAZILIAN WAXING FINALLY SOMEWHERE IN PALM COVE OFFERS IT!! $55
By The Spa Palm Cove
25 Apr 2018
Your first bikini or brazilian wax:
Everything you need to know.....
Hey gorgeous! Whether you're getting ready for your first bikini or Brazilian wax, or are looking for tips and tricks to make your next bikini wax as luxurious of an experience as possible, we've got you covered! Gents, sorry, but we're going to ask you to sit this one out.
THE BENEFITS
5 reasons you'll love getting your bikini area waxed
Getting your bikini area waxed by a professional can truly be a "treat yourself" moment. Most ladies find themselves more pleased with the results of waxing than other temporary hair removal options like shaving, epilation, and hair removal creams. Our top five benefits include:
1
Skin health
Not only does waxing remove hair, it's a physical exfoliation that removes lifeless surface skin cells, which means you're receiving hair removal and skincare all in one.
2
Smoother skin
Because you are removing hair from the root and exfoliating the skin, after a wax, you'll probably find that your skin is now among the smoothest things in your life (sorry, boyfriend).
3
Longer-lasting results
Since your hair is being removed by the root, it will take much longer to grow back than with shaving.
4
Thinner and finer hair
When your hair does grow back after waxing, it will grow back weaker, making it finer, softer and sparser. Win-win!
5
Minimal irritation
Many people find hair removal methods like epilation and hair removal creams irritating to the skin. However, waxing rarely causes this problem if it's done by a licensed professional.
CONSISTENCY PAYS OFF:
Once your first wax is out of the way, you'll find out that every reservation gets easier and easier. In order to keep your skin soft and smooth and your next wax as painless as possible, we recommend waxing year-round.
---
The Spa Palm Cove Reviews
---
Events By The Spa Palm Cove
HALF DAY- YOGA , MEDITATION & SPA RETREAT
02 Feb 2019 09:00:00 - 02 Feb 2019 13:00:00
HALF DAY - YOGA, MEDITATION AND DAY SPA RETREAT. How amazing and unique is this!! OFFER AVAILABLE EVERY SATURDAY !! mid week upon request & availability. FEB - MARCH 2019 (TAKING BOOKINGS NOW,LIMITED SPACES AVAILABLE)
---
How to get to The Spa Palm Cove
2/17 Veivers Rd, Palm Cove QLD 4879
---