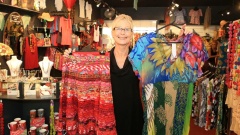 Come and enjoy the fabulous feminine feast of fine fashions and beautiful things. Art, colour and creativity have been our founding flair since handpainted beginnings 21 years ago. Still today you can share some of the tastes of time gone by with Candy's famous flower designs, or feast on the fresh...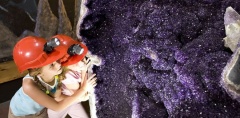 One of Australia's most spectacular private mineralogical collection with over 600 specimens such as Crystals, Gemstones and Fossils on display! The Crystal Caves is a Museum featuring hundreds of crystals, fossils. In business since 1983, The Crystal Caves sources jewellery worldwide. This virtu...
About Department Stores For Cairns
Cairns has a very wide range of shopping with an enormous shopping centre in the centre of the city itself that has a wide range of national boutiques and chain stores that will easily satisfy the needs of an entire family.

Myer is the only large Department Store in Cairns and this is located within Cairns Central Shopping Centre. Myer has a range of household items as well as fashions, games and electrical goods.