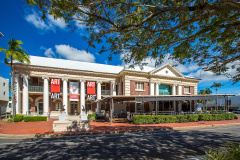 The Cairns Art Gallery is one of Australia's most innovative regional galleries distinguished by its unique Pacific–rim identity and a commitment to promoting the visual art of Tropical North Queensland. The Gallery presents a diverse challenging and stimulating exhibitions program featuring works b...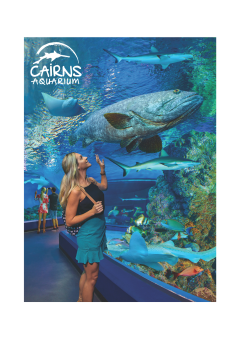 With over four million visitors a year to Australia's tropical North, The Cairns Aquarium provides a world class venue for seeing and interacting with the incredible plants, animals, and habitats found only in Australia's Wet Tropics, a region which borders two World Heritage listed environments: Th...
About Educational For Cairns
Cairns is a beautiful vibrant city within a tropical natural environment that attracts a diverse cultural student population and is a wonderful place to explore in your free time. With a small and friendly population of just over 130,000 people we are very proud of our professional and warm approach to academic learning in North Queensland.

We offer a number of Internationally recognised language schools that attract many international students as well as comprehensive study options at James Cook University.

Many students are attracted to Cairns Business College which has produced thousands of successful graduates since its founding in 1966.

We also have over 30 State Primary and Secondary schools in the region within one hours drive of Cairns city, which host Study Tour programs for visiting groups.

There are 3 Education Queensland schools in Cairns that are in the International Student Program (ISP) and offer Secondary Schooling and Study Abroad Programs for international students. These schools are Cairns State High School, Trinity Bay State High School and Smithfield State High School.
There are 26 Catholic schools and colleges in the Cairns Diocese, from Tully in the south, north to Thursday Island and west to the Atherton Tablelands. All, except the TI school, are within two hours driving time of Cairns.

There are five independent schools in Cairns including Cairns Adventist School, Cairns Rudolf Steiner School, Freshwater Christian College, Peace Lutheran College and Trinity Anglican School. Independent schools generally offer smaller class sizes with subject diversity and encourage community involvement.

There is also a Regional International Student Program (RISP) at Atherton State High School. Atherton is located about a 1 and a half hour drive from Cairns on the Tablelands which is a beautiful area.

We also have a number of after school programmes for specialised assistance or intensive learning programmes for high achievers within the preschool to year 12.