Get the best service and rates by dealing direct with Night Sky Secrets .
---
About Night Sky Secrets Astronomy Dinner Tours
Night Sky Secrets

Night Sky Secrets have been conducting astronomy tours & presentations across Northern Australia since 2009. Our specialty is tours featuring an aboriginal perspective on the southern skies and viewing the deep sky through large Aperture Telescopes.
Tours are conducted to coincide with a moonless sky and sometimes special celestial events such as planetary conjunctions, Comets, Nova Stars and more. So come along on one of our unique tours and delve deep into the hidden mysteries of the Southern Sky.
Our seasonal tours are run in Far North Qld from May until November each year & are naturally weather dependant. Available Tour Dates are selected from 3 days after the full moon to 3 days after the new moon to give an essentially moonless sky & the deep sky observing opportunities that brings. Typically on a Monday, Wednesday & Friday nights.
** The Official 2019 Tour Season is now underway & we are taking bookings **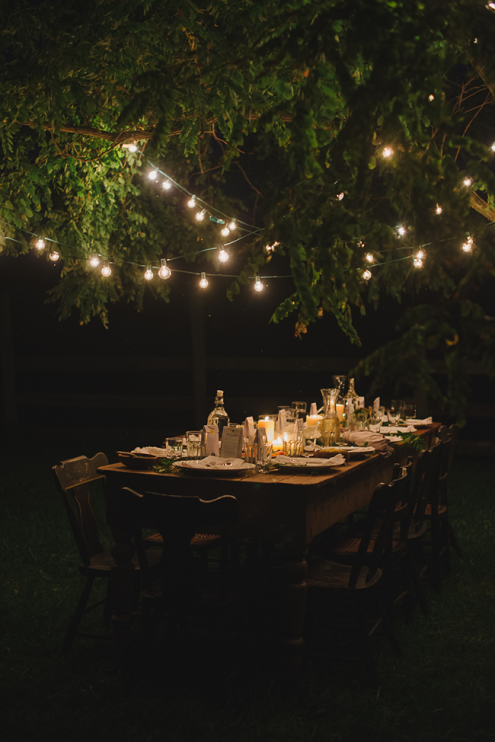 **2019 Upcoming Potential Astronomy Dinner Tour Dates**
April: First Tour - Wed 24th | Fri 26th | Mon 29th
May: Wed 1st | Fri 3rd | Monday 6th | Wed 8th | Fri 24th | Mon 27th | Wed 29th | Fri 31st
June: Mon 3rd | Wed 5th | Fri 21st | Mon 24th | Wed 26th | Fri 28th
July: Mon1st | Wed 3rd | Fri 5th | Mon 22nd | Wed 24th | Fri 26th | Mon 29th | Wed 31st
August: Wed 20th | Fri 22nd | Mon 25th | Wed 27th | FNQ Astro CampFri 30th & Sat 31st
September: Wed 18th | Fri 20th | Mon 23rd | Wed 25th | Fri 27th | Mon 30th
October: Wed 16th | Fri 18th | Mon 21st | Wed 23rd | Fri 25th | Mon 28th
November: Fri 15th | Mon 18th | Wed 20th | Fri 22nd | Mon 25th | Last Tour- Wed 27th
Who are our Tour Participants ?
We have guests join us from all around the world, including (so far) UK, USA, Japan, China, Canada, France, Germany, Hong Kong, Korea & Finland to name a few as well as our Local and interstate visitors. Our tour participants range from those who have never seen a clear & unpolluted night sky to experienced astronomers.
What we do on our tours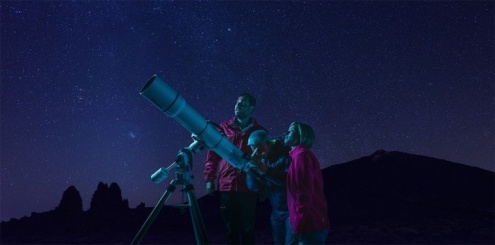 Viewing from our dark sky outback location on the beautiful 5000 acre property "Kanjini", 1hr from Cairns CBD.
A meal shared at sunset, over astronomical discussion.
Share Aboriginal Astronomy Stories and Lore with astronomy tales from the ancient world at large.
We reveal hidden Nebula, Galaxies, Star Clusters & Planets with large aperture telescopes & a guided tour.
Tours cater for the curious, through to the experienced Astronomer seeking to see the delights of our Australian skies.
Tours are Either self Drive Tag-a-long with a meeting point on the tablelands near Kay Rd off the Kennedy Highway between Kuranda and Mareeba (see Attached Map), or small van or coach for dedicated group tours by arrangement, returning to Cairns by 10:30pm
Prices*: Adults: $120 Children: $60 (6-15 y.o)
*(all tours are weather dependant)
Ian Maclean - Astronomy Bio

Ian Maclean is an experienced Astronomy presenter from Northern Australia with a wealth of experience in Astronomy tours, educational outreach programs & working in indigenous communities. Ian runs seasonal Astronomy dinner tours in Far North Queensland Australia and is a guest presenter at the World Renowned Garma Festival of Indigenous culture in the Northern Territory. He is a regular correspondent in local media on all things Astronomical and an expert in optics. Ian's work in Arnhemland NT has been recognised with a Rotary Paul Harris Fellowship, he is a Member of the Australian Planetarium Society & a Fellow of the British Royal Astronomical Society.
Ian believes astronomy should be understandable and accessible to everyone and weaves this belief into his presentations to draw the listener along on an entertaining and informative journey that will make you look at the universe in a different way. He can show you how to use simple and often inexpensive tools to enhance your view and understanding of the night sky and its relationship to our history, the present and our future. Join Ian for a presentation or tour and you will never look at the night sky in quite the same way again.
We welcome your enquiry for one of our regular tours, your specialised astronomy tour, private tour or astronomy presentation.
---
News By Night Sky Secrets Astronomy Dinner Tours
October to December skies 2018
By Night Sky Secrets Astronomy Dinner Tours
26 Sep 2018
With the closing months of 2018 almost upon us, we take a look at what the spring and summer skies have to offer.
As we watch Mars recede in size and brightness, we see it reveal the last of its surface detail before becoming too small for practical observation, with the dust storm that enveloped the planet at Opposition receding in a race between size and clarity.
Venus on the other hand will grow to its largest size & most slender phase before it is lost in the suns glare in Mid October, before returning to the morning sky in November. We will also lose Jupiter to its conjunction with the Sun by the end of October.
Saturn remains a great target for observing though October before diving towards the Sun by the end of November.
Fleet footed Mercury reaches its greatest height in the evening sky on the 7th of November, as its last apparition in the evening sky of 2018. With Mercury's return to the evening sky, we have all seven planets visible mid month in October.
Uranus reaches opposition and it's brightest in the evening sky on the 24th of October at magnitude 5.7, just above naked eye visibility. Finally Neptune, which came to Opposition in September is at its highest point in the evening sky around 9:30 this in mid October.
On any given night the diligent observer away from city lights will see around 6 "sporadic" Meteors per hour under dark skies. This number is however increased by many known Meteor showers, usually the debris left behind by the passage of a comet 100's of years past. We have one of our best meteor showers of the year in December with the arrival of the Geminids. With up to 120 Meteors per hour, this Shower is unusual with the source being the Asteroid 3200 Phaethon. The peak of this display is on the night of Dec 14th & morning of the 15th. While not as numerous, the Taurid Meteor Shower peaking on the 10th of October is noted for the high proportion of bright fireball Meteors which are hard to miss !
As we turn our attention to deep space in the mid evening, we look first to the southern sky where we we find the familiar southern cross is now absent from our evening skies. However it is replaced by a delight that can only be be easily seen from the Southern Hemisphere. They are the so called Magellanic Clouds, which are in fact our nearest Galaxies, bound in gravitational orbit around our own Milky Way galaxy. Even a pair of binoculars will reveal the many large Nebula associated with our nearest galactic Neighbours.
Swing across to the northern sky we see the obvious bright stars of Vega, Altair & Deneb making up The Summer Triangle and a host of interesting deep sky targets. As we get closer to December the constellations of Pegasus & Andromeda dominate the northern Sky. In Andromeda we find the mighty Andromeda Galaxy as the other Galaxy Visible to the naked eye and a delight through a pair of large aperture binoculars. While along the path of the ecliptic the constellations of Capricorn, Pisces & Taurus dominate , with Orion the hunter hot on their heals as we move into December.
There is so much to see even with a good quality pair of Binoculars or a telescope as you delve deeper into the hidden mysteries of the night sky. At night sky secrets we can help you with all your binocular & Telescope needs, whatever your budget or experience level.
** The Official 2018 Tour Season is now underway & we are taking bookings **
By Night Sky Secrets Astronomy Dinner Tours
11 Jun 2018
Our 2018 Tour Season is now in full swing & we welcome you to join us under the clear Dark Tableland Skies to discover the hidden mysteries of the night Sky.
Our tour begins with a hot dinner at sunset is followed by a guided tour of the constellations & deep sky objects, including viewing through our large Aperture telescopes. If you have been thinking of coming along on a tour all wet season, now is the time to book. The tours are self drive Tag-A-long, & and we give a locals discount !
We meet at the junction of Kay Rd & the kennedy Hwy, bookings essential. Contact us to book now.
---
Night Sky Secrets Astronomy Dinner Tours Reviews
Marie-Elisabeth Gillieaux
---
Night Sky Secrets Astronomy Dinner Tours
Map for self Drive tour meeting point: Termite Fruit Veg & Take Away 3823 Kennedy Hwy, Mareeba QLD 4880
---
Direct Contact Info
Hours: Evenings
Address:
Shop 10
The Pier
1 Pierpoint Rd
Cairns
QLD 4870
Australia
---