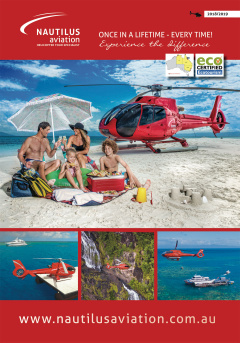 For that once in a lifetime experience, every time, Nautilus Aviation's luxury helicopters are a memorable way to enjoy North Queensland's reef, rainforest and outback! Depart on a scheduled flight, design a tour of your own or take the controls and fly yourself! Enjoy local rates and experience th...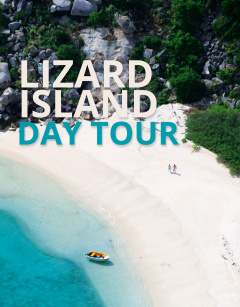 This is a once in a lifetime chance to enjoy this idyllic location and to experience the exclusiveness of Lizard Island. A truly world renowned island destination. Venture north for a day filled with some of the most spectacular scenery in Australia. Your pilot will fly at a comfortable viewing heig...
About Flights For Cairns
Sea planes and small aircraft are a major part of North Queensland's infrastructure. We have many outlying Outback areas that need to be accessed by plane.
Small planes service Outback, remote and island resorts such as Wrotham Park Lodge, Bloomfield Wilderness Lodge, Dunk Island and Lizard Island.
Sea planes service Green Island Resort.
As well as many communities in Cape York. If you have always dreamed of standing at the tip of Australia it is possible to experience this in one day.