Get the best service and rates by dealing direct with AquaLuna.
---
FIVE SENSES DINING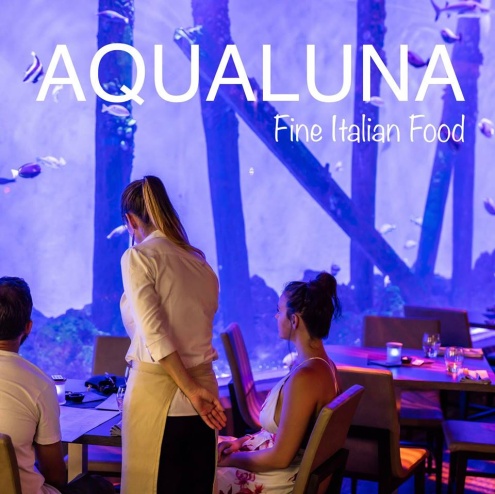 Prepare to be amazed!
AquaLuna is one of the most unique dining and event venues in Australia, with innovative aquatic spaces and contemporary Italian cuisine. With our inspiration drawn from the bountiful produce garnered from the surrounding region and only sourcing the most sustainable local produce.
AquaLuna and the Cairns Aquarium, coordinating a rhythmic sonetto allowing all your sensory elements to tingle – sight, smell, sound, taste and feeling is the foundation of AquaLuna dining. Interacting
with aquatic life and habitats found only in Australia's Wet Tropics, a region which borders two World Heritage listed environments: The Daintree Rainforest and The Great Barrier Reef.
Contemporary and innovative fine Italian food, with an emphasis on igniting the senses. An experience that inspires wonder.
MENUS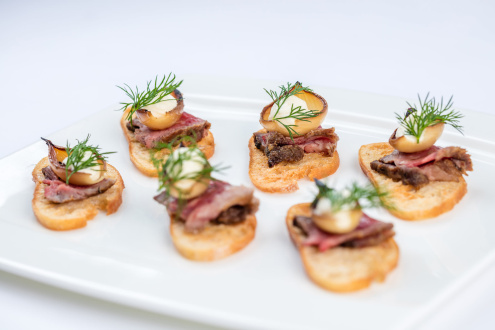 Contemporary and innovative, with an emphasis on igniting the senses.
AquaLuna strives to achieve excellence sourcing only the finest and freshest seasonal produce available. Our connection is achieved with local suppliers and nurtured to grow and develop our flavours and ensure seamless transition from paddock to plate. Our menus are created by our Executive Chef and designed to be shared in the true style of traditional Italian dining.
AquaLuna focuses on flavourful and fulfilling menus with a plethora of choices including set menu, banquet, degustation, vegetarian, vegan, gluten free or our contemporary A' la Carte.
FUNCTIONS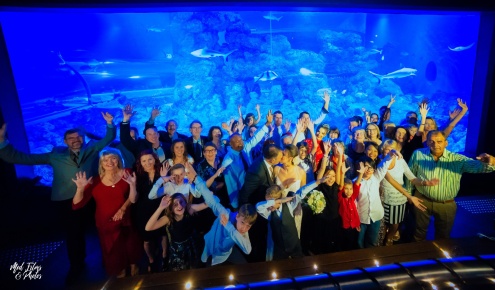 AquaLuna is Cairns' newest and most exciting function and event space, providing spaces that offer a truly unique and surreal experience for both you and your guests. Whether it is cocktail party with canapés, unique weddings, product launches, conferencing or corporate event – AquaLuna offers a world class sensory experience for all involved.
AquaLuna's Functions & Events Team offers a seamless one stop platform of organisation and special requests for your event. Whether it is a cocktail party an informal breakfast meeting, lunch or dinner or a wedding you will never forget. AquaLuna caters for groups of all sizes and budgets.
WEDDINGS
AquaLuna's Wedding Specialists have unsurpassed passion and pursuit of perfection when it comes to your special day. Our primary focus is to ensure we remove all the stress involved in organising an event so that you and your guests can completely immerse yourselves and experience of the greatest days of your life without a concern for anything else.
---
How to get to AquaLuna
5 Florence Street, Cairns QLD 4870
---