Get the best service and rates by dealing direct with Genazzano Retreat.
|

$ 110
Genazzano Retreat | Lake Cottage
Special Expires 31 Mar 2020
Lake Cottage - Stay 2 nights and we'll Give you the third (3rd) night for FREE! Only $242 for 3 nights!
Self-contained air-conditioned Lake Cottage (can sleep x 4)
x1 Queen bed
x1 Double sofa bed
About Genazzano Retreat & Campground
Locat...
More
Lake Cottage - Stay 2 nights and we'll Give you the third (3rd) night for FREE! Only $242 for 3 nights!
Self-contained air-conditioned Lake Cottage (can sleep x 4)
x1 Queen bed
x1 Double sofa bed

About Genazzano Retreat & Campground
Located an easy
---
About Genazzano Retreat & Campground
GET BACK TO NATURE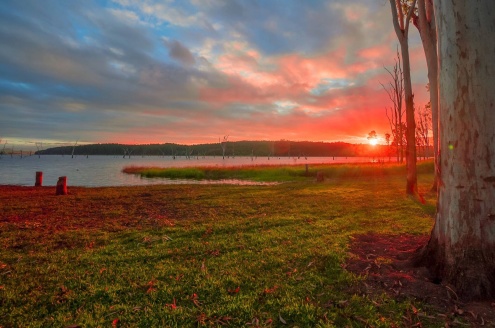 Located an easy 1 hour drive away from Cairns, nestled in the beautiful Atherton Tablelands, is the idyllic 'Genazzano Retreat'.

Genazzano Retreat is located a short 7km drive off the Gillies Highway and only 20 minutes from the sleepy town of Yungaburra.

With a focus of getting back to nature, Genazzano Retreat offers wide open spaces, lake vistas and abundant bird life.  The perfect environment; for team building activities, reflection, relaxation, rest, for that special function or for just enjoying the great outdoors away from the hustle and bustle of city life.

This retreat boasts a range of accommodation options, food preparation and catering facilities, plus a choice of recreational activities that are perfect for school, social and wedding groups alike.

This has made Genazzano Retreat an ideal choice for groups from all over Australia.
About Genazzano Retreat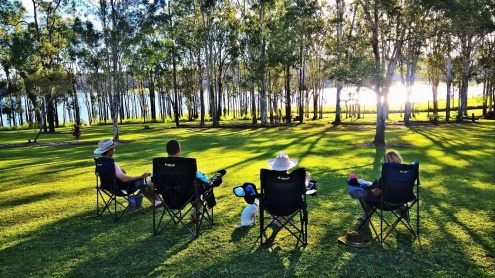 The purchase of a 90 acre (36.4 hectares) property on the banks of Lake Tinaroo in 1985 made way for the establishment of a suitable retreat and camp centre for the Diocese of Cairns.

Properties at Butcher's Creek (Emmanuel Meadows) and Yungaburra (Maroubi Ski Park) were bought and sold prior to the eventual decision to purchase the idyllic site on the shores of Lake Tinaroo.

In preparation for the construction and the opening, the land size was reduced in 1987 to focus on the most pristine 25 acres of property, which now forms the roaming grounds that make up the retreat today.

A planning committee under the direction of Mr Ray Anderson soon applied themselves to the design and construction of this magnificent centre at a cost of more than $2 Million. The Centre was blessed by Bishop John Torpie and opened by Father Thomas Hunt O.S.A on Sunday, 26th June, 1988.
 
FACILITIES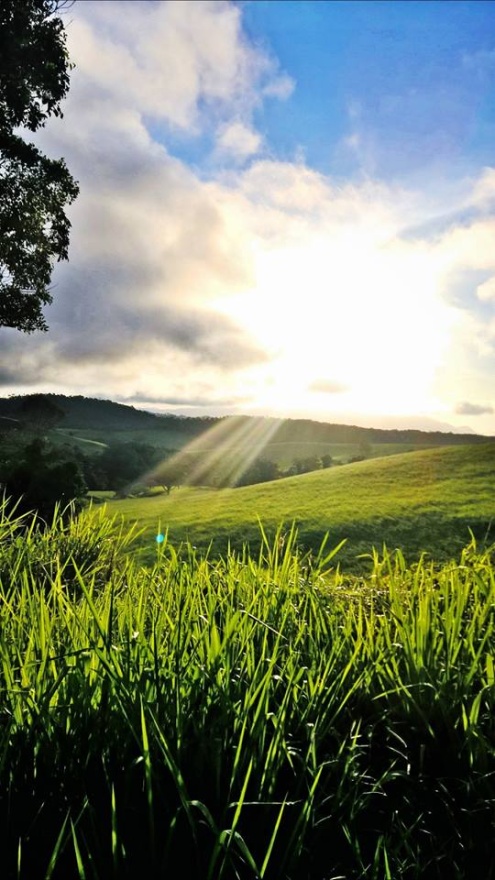 The facilities at Genazzzano Retreat include:
Campgrounds
Conference Room
Dining Room
 - sleeps up to 100 guests in 3 separate dormitories
- Conference room equipped with an 80cm remote control TV with DVD, data projector, overhead projector and whiteboards
Accommodation
- x4 rooms with queen and single bed configurations plus shared ensuite facilities
- x1 air-conditioned Lake Cottage with queen bed and sofa bed configuration plus kitchenette 
- x16 rooms with 2 bunk beds per room, each room sleeping 4 
- amenities block
- easy access to Lake Tinaroo
- guest lounges with open fireplaces
- remote control TV's and DVD player
- board games, cricket and ball sports equipment available
- brazier and firewood hire
SCHOOL GROUPS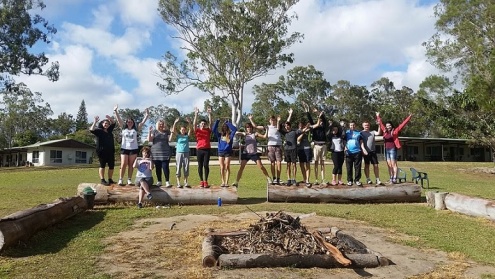 Since the opening of 'Genazzano Retreat' in the late eighties, hundreds of school groups from not only the Cairns region, but from Ingham, Townsville and interstate have visited and made use of the facilities.

With a number of accommodation options available and flexibility with regards to catering, schools have been able to use the Genazzano Retreat for leadership camps along with Grade Camps and the site has endeared itself to Music and Choir camps with many amazing nights spent listening to choral celebrations and band concerts under the stars.

The secluded location of Genazzano Retreat makes the venue a perfect option for leadership, team building exercises and the like.  The lake also provides a magnificent fresh water swimming opportunity - contrary to any myths of croc sightings!

Enjoy our serenity and abundance of birdlife ~ there is no shortage of either here!
CORPORATES, WEDDINGS & FUNCTIONS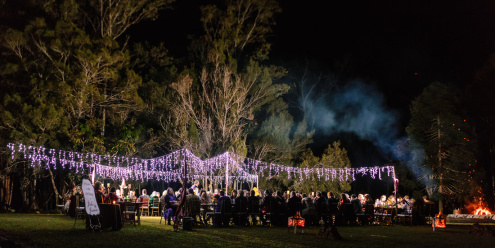 We welcome you to consider Genazzano Retreat as the destination for your next celebration or function.
With minimal noise or time restrictions, you aren't obligated to shut down the party at midnight and with the ability to accommodate up to 100 people, there is no issues with drink driving as your party-goers have all got a comfortable place to sleep.
The Genazzano Retreat is the ideal location for that intimate Wedding, Birthday party, Reunion - in fact, celebrations of any kind!
We encourage external caterers to come on site and have full commercial kitchen facilities available.  We aim to work with all of our function hosts to ensure that check-in and check-out arrangements suit you, and we are flexible with the set-up and pack-down times depending on our existing bookings.
The retreat has hosted many different types of functions for different groups, including:
- Weddings
- Scrapbookers social gatherings
- Quilters social meetings
- Car enthusiast groups
- Running groups
- Team development
- Management training
- QRFS training and exercises
- Yoga Retreats
CAMPGROUND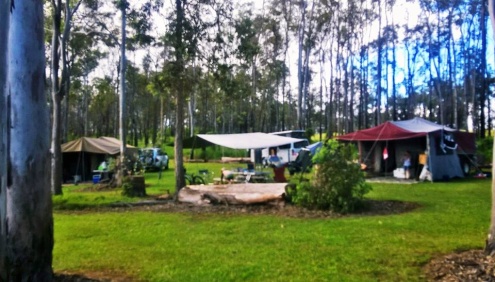 The picturesque grounds of the Genazzano Retreat Campground are the perfect place to setup camp and relax and unwind. There are 4 powered sites and 22 spacious non-powered sites, all with Lake views, that ensure privacy and tranquility. The camp sites are large and well space and all have access to water and amenities. Our fully equipped camp kitchen and amenities block is available for use by all campers. NB - No caravans or motorhomes.
---
News By Genazzano Retreat & Campground
Explored our Point Track?
By Genazzano Retreat & Campground
16 Jul 2018
Explored our Point Track? It's hidden behind the Lake Cottage but campers are welcome to explore it.
Sunsets right now are beautiful - here is tonight's !! Maybe 5 mins too late. I saw it from the backyard and had to go enjoy it. Hope you do too !!
---
Genazzano Retreat & Campground Reviews
---
Genazzano Retreat & Campground
---
Direct Contact Info
Hours: Please call for opening hours
Address:
739 Powley Road, QLD 4884
Yungaburra
Queensland 4884
Australia
---