Get the best service and rates by dealing direct with Snoogies Health Bar.
---
About Snoogies Health Bar
Snoogies Health Bar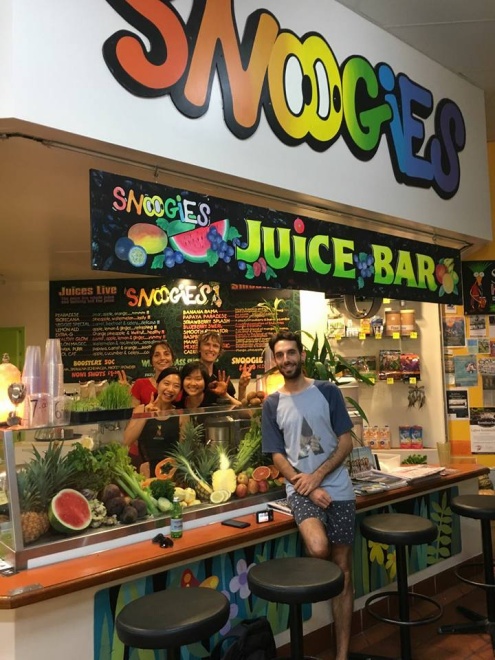 Snoogies Health Bar is a vegetarian eatery that offers soup, salads, hot dishes, sweets, freshly squeezed vegetable/fruit juices, smoothies, organic coffee, and more.
Fresh clean food made from local produce. Best juice bar in town and it's actually a bar. Friendly, quick service, happy to accommodate special diets.
Vegan and gluten-free dishes are also served. Takeaway is available.
Catering service is also offered.
Open Hours
Monday 9:00 am - 2:00 pm
Tuesday 9:00 am - 2:00 pm
Wednesday 9:00 am - 2:00 pm
Thursday 9:00 am - 2:00 pm
Friday 9:00 am - 2:00 pm
New Healthy Eating Pyramid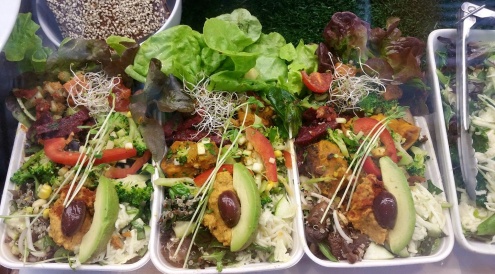 THE owners of a Cairns vegetarian cafe are banking on the new Healthy Eating Pyramid to breed the next generation health-conscious consumers.
Snoogies Health Bar opened 10 years ago and is thriving on a shift towards healthier eating habits.
Nutrition Australia has ­revised the three-tiered Healthy Eating Pyramid for the first time in 15 years, ­replacing sugar and junk food with "healthy fats" and adding niche food items such as tofu and quinoa.
The new pyramid depicts whole foods and minimally-processed foods in the five core food groups as the foundation of a balanced diet.
It also encourages drinking water, enjoying herbs and ­spices, and limiting salt and added sugar. Figures released by the Heart Foundation this month show one third of adults in Cairns are obese and 75 per cent of people are ­stationary for unhealthy periods: the worst in Queensland.
---
Snoogies Health Bar
82 Grafton St Cairns 4870 Cairns, Queensland, Australia
---