Get the best service and rates by dealing direct with Three Wolves.
---
Premium Small Bar - Cairns Australia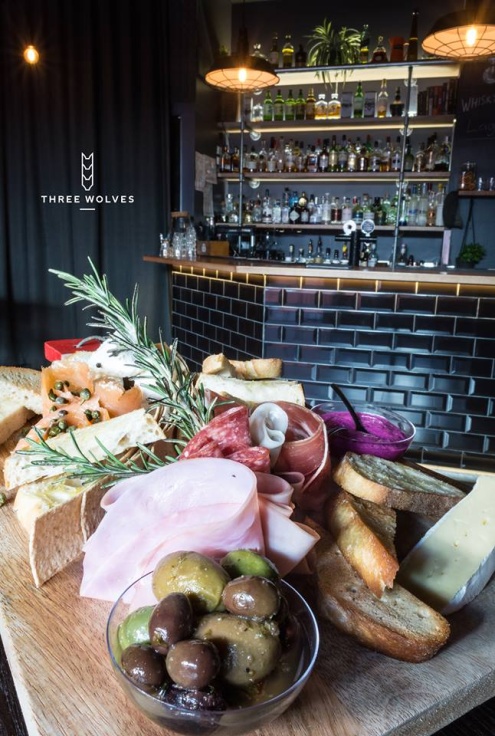 Hidden down a red brick laneway in the heart of the Cairns CBD, Three Wolves offers patrons a unique and premium small bar experience.
Proudly supplying a speciality whiskey, spirit, cocktail, wine and beer selection to folks who enjoy exceptional beverages as much as we do! Our drinks are complimented by delectable eats that allow you to drink, eat and repeat.
Three Wolves was brought to life by three gents passionate for creating a new, intimate and vibing bar for Cairns locals and tourists alike.
Come meet the Wolf Pack!
WHAT WE OFFER
ORIGINAL DRINKS
DELICIOUS FOOD
COZY INTERIOR
HOURS
Mon, Tues, Wed & Thu: 4pm till late
Fri & Sat: 4pm till midnight
Sunday: 4pm till late
THREE WOLVES CARAVAN BAR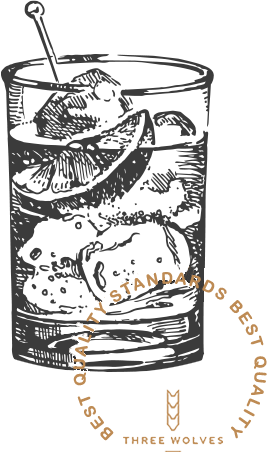 Our caravan bar arrives with professional bartenders and a unique bar setup that is designed to cater for all your cocktail, beer, wine/sparkling and coffee needs.
OUR SERVICE INCLUDES:
Caravan bar
Storage of alcohol, mixers and ice
Tap beer facilities
Glassware
RSA approved bartenders
Water station
Stools
Fridge
BYO
WHAT WE CAN DO:
Working alongside you to order alcohol and create a cocktail menu
Weddings
Corporate Hire
Festivals
Food and Drink Events
Product launches and advertising
WEDDINGS, PARTIES AND EVENTS
We operate as a mobile caravan bar serving beer, wine, sparkling, your choice of cocktails and it even has a complete café style espresso machine to make sure everyone is looked after.
PRODUCT LAUNCHES & ADVERTISING
We have designed our caravan to be a statement, it can be used as the perfect vehicle for product launches or photo shoots.
IDEAS
If you have any ideas that you think we could help with, please don't hesitate to contact us.
---
How to get to Three Wolves
Hidden down a red brick laneway in the heart of the Cairns CBD, Three Wolves offers patrons a unique and premium small bar experience. 32 Abbott St, Cairns City QLD 4870
---