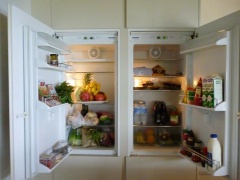 Start your holiday as soon as you arrive, relax, pour yourself a cold drink close your eyes listen to the sound of the sizzling bbq, the sound of the waves, the sound of the stressfree you ! Dont waste the first precious day of your holiday dragging yourself around the supermarket ! Order your...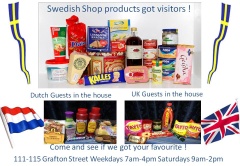 The Swedish Shop is a grocery store focusing on food & beverage imports from the Scandinavian countries. The store holds well-known brands and stocks a wide range of food items, snacks, condiments, chocolates and much more. In the same facilities, Café Fika is proud to present a new flavours to th...
About Groceries For Cairns
In the centre of the city we have a large Woolworths supermarket. This supermarket sells the most Tim Tams in Australia as it is a very popular souvenier for Japanese people to take home to their co-workers. In need of an update but you cannot beat its central location there are novelties here as well as fresh breads, a deli and all shopping needs.

Cairns Central is not as conveniently located to the esplanade precinct but there is also a Coles and a Bi Lo in Cairns Central shopping centre.

Many locals do their weekly vegetable shop at the Rustys Market for fresh vegetables and tropical fruits, flowers, special locally made cooking oils, soaps, locally grown coffee, breads, freshly made dips, cup cakes, local olives, herbs and spices and all of the various market offerings. This is a great market to visit and the exotic fruit on display is very interesting.

We have a very diverse population in Cairns and the market is a great spot to have a coffee and enjoy. Fridays are the freshest and Saturdays also attract a good following while Sunday has less vegetables and more second hand finds. The markets close early on Saturday and Sunday.