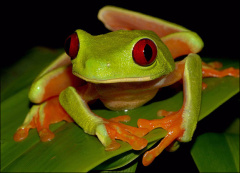 From December to April each year, Cairns experiences the wet season, or as the locals like to call it the Green Season. Don't let the name fool you, this is a great time to visit the Far North for many reasons. millaa millaa falls
The peak tourist season in Cairns falls between July and August during the Cairns winter. As like peak periods in most tourist destinations, you will find the cost of accommodation and tours will be at full price. Visiting during the Green Season you will find great deals in the region, which account for big savings in your pocket. This also means that your first choice of accommodation whether on the beach or on an island will most likely be available on the dates that you are visiting. You won't have to miss out on the dream holiday you have always wanted in the tropics, while also getting a great price. Booking at least a month ahead in the Green Season is still recommended.green tree frog
The domestic airline operators also offer some great specials travelling from capital cities to and from the Cairns region.
As the name suggests, the Green Season is a beautiful time to visit Cairns and the surrounding region. The World Heritage protected Rainforest really comes alive with some good rainfall. This is the best time to take one of the many Rainforest tours available to the famous Daintree or Cape Tribulation Rainforest, or even a self-drive day to the Tablelands.
If you decide to take the time to explore the Tablelands, you will find the Green Season is a great time of year to explore the many waterfalls and take a dip in the fresh water swimming holes. Tropical Horizons has a Waterfalls, Wildlife and Paronella Park tour that is perfect for this time of year. It also offers you a chance to explore the Spanish style castles in Paronella Park that is set amongst the tropical rainforest. Paronella Park is an award winning tourist attraction in the region.
The other jewel in the Far North that is a must see is of course the Great Barrier Reef. Taking a day trip to the reef during the Green Season is a great way to enjoy low crowds, low winds and water clarity that only comes at this time of year. These conditions in the wet season make some of the best days of year to visit the reef.