Get the best service and rates by dealing direct with Cairns Aquarium.
|

From $ 93
Annual Pass
Expires 31 Mar 2019
When you know that one visit to Cairns Aquarium is not enough then consider an Annual Pass for yourself, or perhaps an Annual Pass Gift Voucher for a nature lover you know. With guaranteed entry for 365 days of the year, special discounts for ac...
More
When you know that one visit to Cairns Aquarium is not enough then consider an Annual Pass for yourself, or perhaps an Annual Pass Gift Voucher for a nature lover you know. With guaranteed entry for 365 days of the year, special discounts for accompanying friends and relatives, quarterly member only offers and regular newsletters to keep you up to date with what's happening in our world there are plenty of reasons why an Annual Pass is great value.

Annual Pass Price
Single Adult $93.00
Single Child $62.00
Senior/Concession $70.00
Family* (2 adults + 2 children) $277.00
Family* (2 adults + 1 child) $222
Single Family* (1 adult + 2 children) $194.00
Additional Child on Family* $55.45
Infant under 3 years - Free

*All children must be from the same family. Proof of family connection may be requested at entry.

Annual Pass Benefits
Free admission for the Pass Holder for one year
10% off normal entry for family and friends when they accompany you (exc. Family Passes)
10% off animal experiences
10% off meals only at Aqualuna Restaurant
10% off all gift shop merchandise & photography purchases (does not include special guest animal encounter photography)
Quarterly Member only offers
Quarterly Member Newsletter

Annual Pass Terms & Conditions
Annual Passes are available for purchase at Cairns Aquarium admissions or online
Annual Passes are valid for 12 months from date of purchase
Annual Passes must be presented at time of entry
An Annual Pass Photo ID will be taken on your first visit and stored digitally with member data
Only the person whose photo is attached to the Annual Pass will be provided entry on presentation of an Annual Pass
Customer details are used only by Cairns Aquarium and are not given to third parties
Annual Passes cannot be purchased through third party ticket resellers
Annual Passes are non-transferable and are not to be used in conjunction with any other offers, school visits or functions.
All Children (0 - 14 years) must be accompanied by an adult
---
About the Aquarium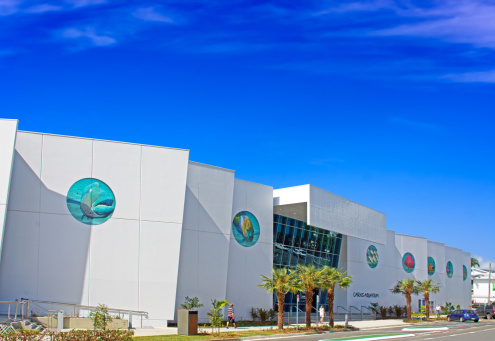 The Cairns Aquarium is one of Australia's most exciting new world-class tourist attractions. Located in the heart of Cairns, this iconic three level land mark attraction will showcase the animals, plants and habitats of the only two adjoining World Heritage protected areas – The Great Barrier Reef and The Wet Tropics Rainforest to an expected 720,000 visitors each year.
Protecting and conserving the biodiversity of these World Heritage listed ecosystems is the vision and the overriding passion of our founding partners and this commitment underpins our business philosophy and environmentally sustainable business practices. 
Bringing Nature to You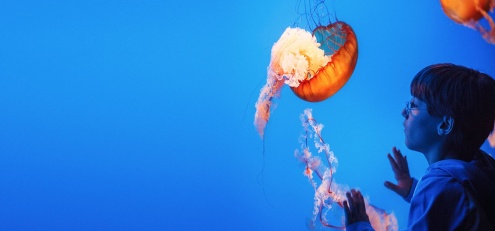 From the World's oldest living rainforest, The Daintree, to the twisted roots of the shoreline tropical mangroves to the spectacular colours and shapes of the Great Barrier Reef, to the fast flowing rivers of misty mountain forests, The Cairns Aquarium will truly cover all aquatic and terrestrial habitats in the region.
More than 5000 creatures from land, lakes, mangroves, shoreline, reefs, and open ocean ecosystems will be on display. Major themed exhibits will include: The Open Ocean, The Great Barrier Reef, River Monsters, Rivers and Streams, Life in the Mangroves, Coral Atoll, Reptiles and Amphibians of the Rainforest, Dangers of the Reef, and much more.
One of the many highlights of The Cairns Aquarium will be a two part thirty metre long 270º Acrylic underwater viewing tunnel through into a 360º open ocean viewing shark lagoon where you'll experience Australia's only school of Scalloped Hammerhead Sharks in a 2 million litre, 5 metre high deep water exhibit. Here you will witness the awesome forces of the open ocean from all angles and see the interactions of 3 metre sharks, giant stingrays, fearsome guitarfish, fast swimming unicorn fish and dozens of other reef species.
After Hours and Special Occasions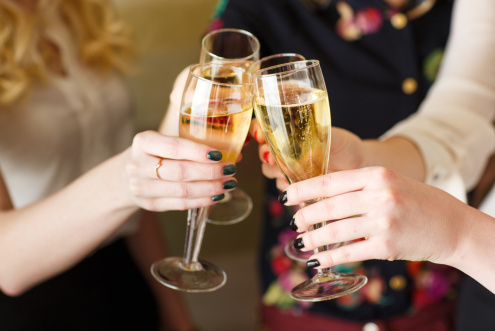 The Cairns Aquarium is a premier destination for corporate events and functions; a unique and perfect setting with giant Aquarium back drops to make a lasting impression on your employees, clients, shareholders, or friends.
The "AquaLuna" Restaurant is specifically designed to open up as an indoor/ outdoor 220 seat venue for the most intimate of Weddings, Conferences or functions with floor to ceiling Aquariums on one side and lush Tropical rainforests on the other. A professionally fitted industrial kitchen and expert catering team are on hand to provide the most exquisite menu choice for the ultimate function or event.
---
Change in Perspective!
By Cairns Aquarium
19 Apr 2017
The process of installing the 7m acrylic panels that provide 360 degree views of predators of the Coral Sea in the 1.7 million litre Oceanarium was a delicate operation. The visual dynamic of the aquarium was completely changed and will no doubt change again many times as the theming and exhibit development kicks up a notch in the next few weeks. Stand By.
---
How to get to Cairns Aquarium
---