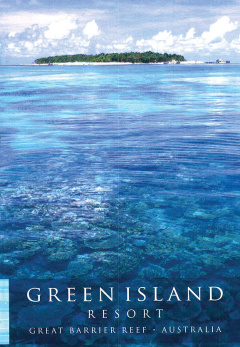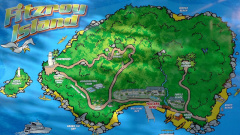 Fitzroy Island is a tropical paradise of rainforest and beaches within the calm sheltered waters of the Great Barrier Reef Marine Park. Just 45 minutes by boat from Cairns, Fitzroy Island Resort is an affordable 4.5 star resort that offers a range of accommodation, Zepher restaurant, Foxy's beachsid...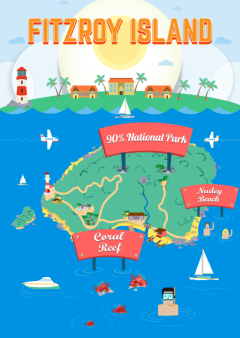 The Fitzroy Island Reef & Island Fun Package offers a magical Tropical Rainforest island experience combined with a daytrip to the Outer Barrier Reef with Sunlover Cruises Includes: for 2 adults - Fitzroy Island Resort, Sunlover Outer Barrier Reef Trip, Free Semi Submarine & Glass bottom boat, Re...
About Island Resorts For Cairns
Island Resorts are a great opportunity to totally detach from the daily rigmarole.

There are 3 island resorts that can easily be accessed from the Far North. Dunk Island in the south just off Mission Beach is just stunning. After cyclone Larry in March 2006 the resort was given a total refurb and now features groovy modern furnishings to compliment the surroundings. There are plenty of activities included on a daily basis to keep you busy for a week. From walks and sports to spa treatments or simply relaxing by the pool, the island is a true oasis.

Green Island is the most easily accessed with regular ferry departures daily from the Cairns Marina. You can hop over there for just a day trip, but to truly experience the island it is recommended to stay overnight. When all the day visitors have gone the island is so peaceful and you can find your own private piece of sand to chill out, watch the sunset and really take in island life on the Great Barrier Reef. Green Island is just a tiny coral cay featuring a pocket of rainforest. The resort is hidden within the rainforest and you can take a boardwalk around the island in 20 minutes or snorkel straight off the beach. It is certainly a reef meets rainforest experience.

Lizard Island to the north features a stylish resort for couples only. It is recognised as one of Australia's most premier resorts catering for a maximum of just 80 guests. Renowned for scuba diving and snorkelling it is surrounded by coral reefs, ribbon and lagoon reefs. The most famous dive site of all is the Cod Hole renowned for its huge, but friendly, Potato Cod. Lizard Island is perfect for a romantic honeymoon - 24 powdery-white beaches, 40 luxury suites.