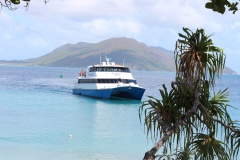 A 45 minute Fitzroy Flyer ride will get you from Cairns to Fitzroy Island and back daily, perfect for day trips to visit the Great Barrier Reef. The Fitzroy Flyer will also get you there and back again when you're heading to the island for a longer holiday too. All Fitzroy Flyer services depart fr...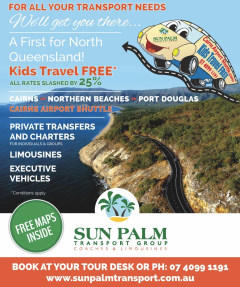 SUN PALM TRANSPORT GROUP provides the most comprehensive transfers from Cairns Domestic & International Airports to assist with your travels to Cairns City, Palm Cove, Northern Beaches and Port Douglas. We offer seats in our Airport Shuttles that can assist locals and tourists discovering Far North...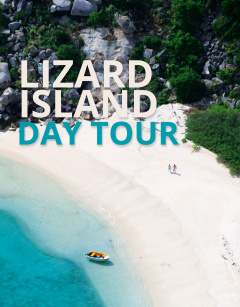 This is a once in a lifetime chance to enjoy this idyllic location and to experience the exclusiveness of Lizard Island. A truly world renowned island destination. Venture north for a day filled with some of the most spectacular scenery in Australia. Your pilot will fly at a comfortable viewing heig...