Get the best service and rates by dealing direct with Reef City Rollergirls.
---
About Reef City Rollergirls
REEF CITY ROLLERGIRLS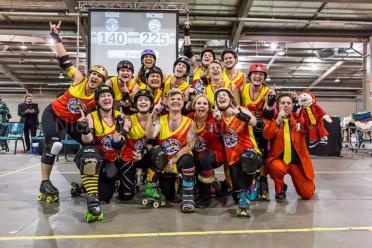 Reef City Rollergirls (RCRG), established in 2009, are the first, original and best roller derby league to come out of Cairns, Far North Queensland.
Our league aspires to build the profile of women's flat track roller derby. We live, breathe and sweat derby by allowing amateur athletes to develop their derby skills and creating a strong comradery, while promoting strength, courage and confidence both on and off the track.
We are a community of skaters and supporters, and while only women compete, both men and women are encouraged to join the league. There are a variety of ways in which you can contribute to the league including being a skater, referee, non-skating official or volunteer …Any role you can imagine.
Join Us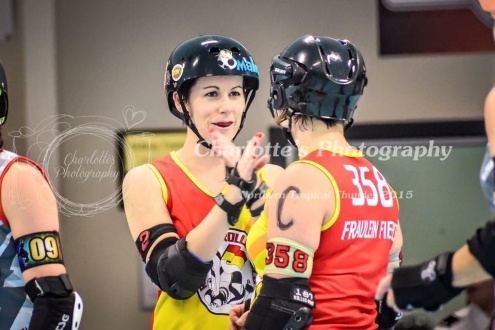 Decided to get fit, meet new people or try something new in 2016! We're here to help.
We want you! Join Reef City Rollergirls!
We hire out skates and pads to new skaters, however you will have to have your own mouth guard and helmet. For your first session horse riding and good quality bike helmets are OK.
So you have heard about Roller Derby and naturally, want to get involved with the awesomeness?
Only just heard about it? … Have no skating experience? - No fear, we will help you learn all you need to know.
No matter who you are there is a place for you in RCRG. There is no limit to your capacity, size, age, skating ability, or station in life.
---