Get the best service and rates by dealing direct with Yaps.
---
YAPS Animal Refuge

YAPS Animal Refuge rescue abandoned and unwanted dogs and cats in Cairns area, Far North Queensland. Our refuge animals stay with us and are lovingly cared for until their 'forever families' come along to adopt them. Some end up living out their days with us as permanent guests.
YAPS also provide a dog and cattery boarding service – the biggest and best in the region!
All our facilities run so successfully because of the huge hearts and hard work of our dedicated staff, volunteers, supporters and members.
How You Can Help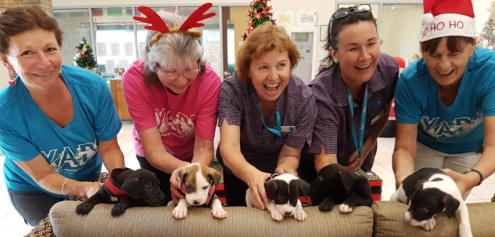 YAPS have found that since we have had our website the refuge seems to be non stop .. we have limited paid staff .. and rely heavily on permanent volunteers .. we are now moving our animals more quickly which means ongoing preparation and work .. as we rehome our animals we have more pets to take their place .. some abused .. neglected and suffering .. which means lots of one on one care and YAPS staff are finding it harder and harder to get the everyday jobs done that keep the refuge running smooth and looking good .. just an accumulation of every day chores.
YAPS are encouraging all kinds of Business .. Building Sites and Clubs to pick a team (any number) of willing volunteers out of their work group to donate 3 to 4 hours of their skills towards YAPS .. the staff have found this such an encouraging day .. to see the business comrades pick up their tools of trade and willingly work along side of them.
---
Direct Contact Info
Hours: Please call for opening hours
Address:
233-239 McGregor Rd Smithfield Cairns, Queensland, Australia
---