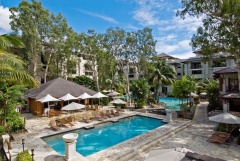 Our aim is to provide a relaxing holiday accommodation experience, so you can focus on enjoying all the magic and mystique that Far North Queensland has on display! All the properties showcased in our Holiday Collection are within walking distance to the beach, are meticulously presented, fully s...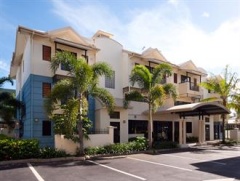 Stylish accommodation in the heart of Cairns. Accommodation ranges from budget style, to three and four star rooms. Value additions include free continental breakfast and free WiFi is available in all rooms and throughout the hotel. Our facilities are designed to offer you total comfort during your...
About Pet Friendly For Cairns
There are numerous pet friendly accommodation providers in the Far North that understand a vacation without your furry companion is not the same. They will make sure your pets are as welcome as you are to make it a stress free break for both of you.

It is important when booking to make sure your accommodation accepts pets before you lock in your stay, not only if it is pet friendly but in case special arrangements need to be made or if having a pet incurs an extra charge you were not aware of.