---
About Cairns Tropic Jazz Club
About The Cairns Tropic Jazz Club Inc.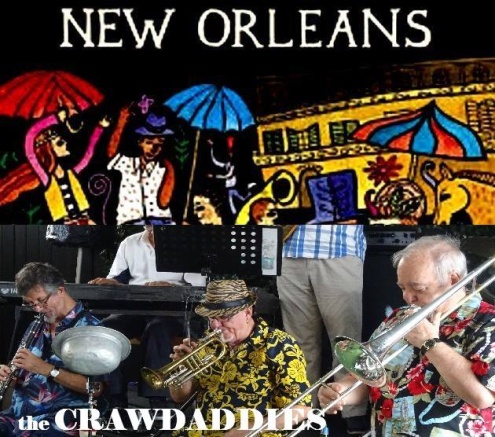 The Cairns Tropic Jazz Club Inc., is a not for profit organization and we must raise funds the best way we can. Our weekly gigs make a nominal amount, and as we pay the rostered band, we must make every dollar count. This is an example of a weekly take. We would really need to boost our number by another 20 to be comfortable, and look to more support from people we know are interested in Jazz.

History, Memories and observations from Andy Brown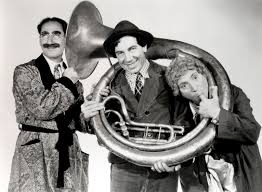 (Andy is, like all our members, a very nice, warm person, he presently resides in New Zealand and visits us from time to time).

"I remember that meeting in the Crown Hotel dining room where we met in 1989 and agreed to form the Club. There were about 20 of us I think. It was very much a club for the jazz fans rather than the musos at the start – although it was master-muso Peter Strokhorb who produced most of the initial 'push' as Maureen Larsen observes. In the early years there was a reluctance both from the musos and fans alike to have musos in the 'administration'. Possibly as a consequence we had a long period of struggling to get a sustainable, regular club meeting with music – other than those at the Crown which we had no control over and which were constantly under threat of closure depending on the mood of the proprietor. The other threat was competition at the Crown from alternative forms of music. I quite enjoyed a couple of the groups involved – not being as singular about music as some.

As the first Cairns Jazz Club Treasurer I remember receiving a small amount of residual cash from a "Marlin Coast Jazz Club" – so we knew we weren't the first to set up. Someone else may be able to fill us in on our precursor. Possibly it was connected with the band of similar name that Tom Sawer played with at one stage.

Although we struggled to mount regular performance meetings we did well out of the two Jazz Balls we had. Most of the money was made selling grog I recall. The surpluses we raised kept us financially sound for a long time. In those days of higher interest rates it helped us keep subs to a minimum.

I carried on as 'low impact' Treasurer for ages (always looking for the easy jobs) until I was arm twisted to take over as President after Alex Blair gave it away (one Kiwi for another – how desperate can you get!). My first task was to look for a successor. In your review of history my one term as President would not rate a mention I guess.

I had already concluded that to give real heart to the club we needed to have the musos more involved and how better to do that than getting them into the 'administration'. That virtually became my sole agenda. I remember being very pleased when it happened and not long after that Rob Williams took over… We never looked back I reckon.

I don't recall being motivated like Maureen, in the formation stages, by thoughts of running the Australian Jazz Convention in Cairns – maybe a Cairns Jazz Festival to complement, build on or replace the Tablelands Festival which we supported for years. There wasn't a need for a while as the resort hotel based 'Jazz in June' festivals filled the gap for us. I remember being frustrated by the large number of 'fringe' fans who only turn up for James Morrison and others of his ilk but didn't or wouldn't join the Club.

Amongst some of my fond memories were those 'practice' sessions at various members' residences, usually on a Sunday. Curiously, I am now a member of the Wellington Jazz Preservation Society which revolves around this kind of thing on the first Sunday of each month (give or take) plus two or three bigger functions with a 'proper' band also on a Sunday arvo. I am also a member of the Wellington Jazz Club – very broad spectrum stuff- which meets monthly on a Monday night at a local nightclub with a paid group. There are so many different ways of doing it.

Andy Brown.

Early History Recollections by Maureen Larsen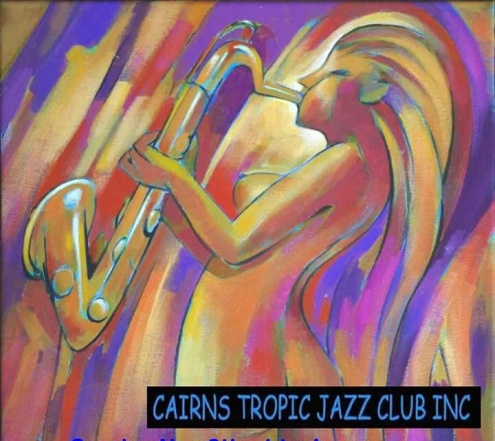 Ole and I arrived in Cairns in April 1987 from Sydney.

We found Jazz being played every Thursday night at the Crown Hotel in Shields Street. The Cairns City Jazz Band had been playing that gig for many years. Some nights there would be 17 musicians making up groups to play. Local and visiting musicians also sat in.

Having been a member of the Sydney Jazz Club for many years and enjoying all it had to offer, we looked for something similar here in Cairns. So when Peter Stokhorb (Clarinet) suggested we form a Jazz Club in Cairns we were interested, the aim was to host the Australian Jazz Convention at some time in the future.

We advertised in the Cairns Post for people who were interested in becoming members of the Jazz Club to attend a meeting at the Crown Hotel. Many interested people came and the Cairns Jazz Club was formed.

Co Van Calcar was voted in as the first President because he was very knowledgeable about Jazz and has a huge collection of records, tapes and CD's.

The Cairns Jazz club was incorporated and aimed to support and promote Jazz in all its forms.

I was the next President and remained in office for 3 years; I was also the newsletter editor. Lyn Ryan was the Secretary and was invaluable during the time of incorporation and the general running of the Club. Lyn was Secretary until 2001 when ill health forced her to retire.

Andy Brown was the treasurer. We had a very strong committee, which enabled us to arrange many social activities for members, using all local musicians.

The monthly newsletter kept members informed of Gigs, Social Events and Festivals. There was Annual Yungaburra Jazz weekend in July 1990 with local and guest bands with a jam Session on the Sunday. We had a Jazz Ball in Cairns during 1990 and 1991; both successful, Other Club Social event venues were Yungaburra, Atherton and Peeramon.

Another annual event was "Dancing in the Moonlight" at the Game Fishing Club premises on Marlin Jetty, the occasion being a Full Moon. This was made our Christmas function.

Jazz Picnics in the Park were tried on Sundays now and then with the musicians donating their time and talents. It was very pleasant and everyone including tourists came with rugs – food – chairs and drinks.

Eventually we reluctantly came to realize that hosting the Australian Jazz Festival was not feasible as it coincides with our wet season. Furthermore Cairns is quite remote to the hub of Jazz in Australia and more expensive to get here than the usual circuits down South.

Maureen Larsen ends..
CAIRNS JAZZ CLUB – recent History By Rob Williams arrived in Cairns in 1978 from Darwin NT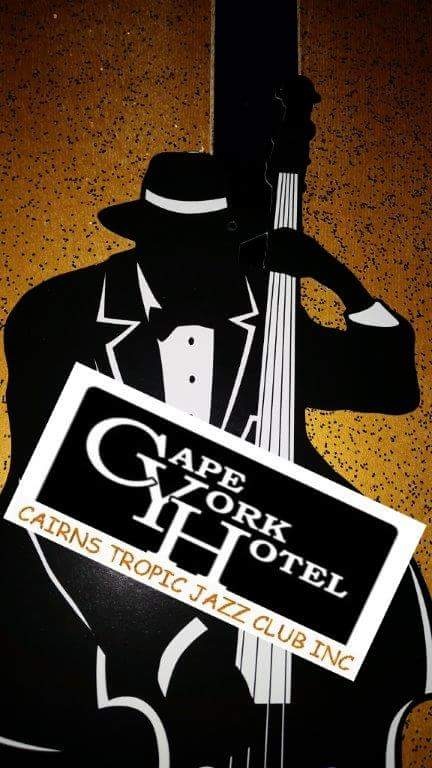 Cairns is a changing growing vibrant Tourist oriented City. Because of this things are continually changing and being modified. The Marlin Jetty, once renowned for its weigh in of big Marlin is now part of a large Marina complex, the Game Fishing Club closed and the premises remodelled.. Dozens of big Cats and Reef Boats ply in and out every day carrying thousands of Tourists.-

Rob Organised and performed in several Bands up there, was the Secretary and President of the Northern Territory Musicians Association and founder of the Great Northern Traditional Jazz Band.

In February 1998 I spoke to Ian Horn about an idea I had instigated back in Darwin some years previously. The basis of the idea was to provide a venue for like minded musicians and their families to play and socialize with one another. The idea was so popular the NT Musicians Association raised sufficient funds to bring the Daly Wilson Big Band to that city and attracted a crowd of 12,000 to the Darwin Garden Amphitheatre.

Ian and I set up a meeting at the Cairns Yacht Club to start something, however, that meeting was sidetracked because the other musicians present looked at starting a sort of super fund and that threw our agenda out the window.

Little did I know that my opportunity would present itself on a plate. In April Barry Webb phoned me and told me the Cairns Jazz Club Inc. was to be wound up because the foundation members had been finding it difficult to maintain interest for some time. We both decided that it was a shame to let it die so we rounded up as many musicians as we could and;

At a landmark Annual General meeting of the Cairns Jazz Club Inc on 27th May 1998 Barry Webb, (Reeds), was elected as President. This was the first time a practising musician had held the chair and many other musicians were present, most of them volunteered to go on the committee. They included, Rob Williams (Reeds), Vice President, Daryl Webb(Tuba), Assistant Secretary, David Waters, (Vocals) Dave Croft, (Reeds) Nobby Neilsen,(Horn), Jack Dale,(Trombone), Helene Johnson,(Vocals), Ian Horn (Reeds) and Graham Williams(Drums). Many other musicians were present. Andy Brown agreed to stay on and so did Lyn Ryan, whose expertise in secretarial management is second to none.

To further the idea of a musicians meeting place, it was suggested by Barry Webb and Rob Williams that the Jazz Club meet at the Cape York Hotel once a month for a Jam Session.

To guarantee a role up of musicians, Barry Webb suggested that a "Core Group" system be instigated. This was arranged and a fee was settled upon. This continues until this day. Our last performance and meeting, at the Cape York was in October 1998.

Barry Webb retired as President and moved to Brisbane and Rob Williams took over the chair.

With the help of Denis Purdy (a very fine drummer and another Kiwi), the Club was offered a deal from the Railway Hotel in Spence Street and we moved there in November 1998. In May 1999 Rob Williams was re-elected President and the 1st Tropic Jazz Festival was organized for July 1999. Due to the success of the first Tropic Jazz Festival a second was programmed for 2000.
A Tropic Jazz Logo was designed by the talented Ian Horn and adopted by the Jazz Club.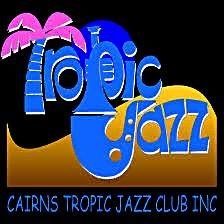 2000 was a year of great activity for the Jazz Club when it moved to the Grand Hotel. The Grand played a big part in the 2nd Tropic Jazz Festival that year and another successful Festival featured the Kalamunda Youth Swing Band from Perth and many local musicians donated their expertise and time for the cause of Jazz. By this time the Jazz Club, Jam Sessions were occurring on a weekly basis with a Core Group on roster every Thursday Night. During this period Greta Connelly did a marvellous job as Secretary having taken over from Lyn Ryan whose great work had set the scene for the Club's continued success.

The Jazz Club again went well in 2001 with the 3rd Tropic Jazz festival being staged in July.

In February 2002, following a change in Managers and policy at the Grand Hotel we had to look for another venue. Rob Williams soon found one in the Cairns City Club, Abbott St., The manager, Maggie, herself a Jazz Buff, was delighted to be given the chance to host the Cairns Jazz Club. Cairns Jazz Club members enjoyed some great nights at the City Club and in particular welcomed the refurbishments that made it the most up market club in Cairns. This venue allowed us to invite up and coming Jazz musicians from the likes of Woree High Stage Band and others.

Due to the heavy work load of the Committee a Tropic Jazz Festival in its own right was converted to a few staged shows in conjunction with the Cairns Festival 2002.
2009 Rob Williams re-elected to the chair. Took some settling in as patrons missed the Cairns Yacht Club and were reticent to relocate. But with the help of the committee and the good will of the 75 musician members we have made steady progress.

2010 Rob Williams re-elected to the chair – Membership 471. The Cairns Tropic Jazz Club Inc. Continues to enjoy the Tigers Den on Behan Street and, with the help of the North Cairns Australian Football Club has made significant additions for the comfort of Patrons and presentation of the Musicians.
January 7th 2011, The Cairns Tropic Jazz Club Inc., is a not for profit organization and we must raise funds the best way we can.
---