Get the best service and rates by dealing direct with Dive in Australia.
|

From $ 1675

|

Save $100
Save ($100.00) Swimming with Dwarf Minke Whales Trip (JUNE - JULY)
Special Expires 31 Aug 2018
Swimming with dwarf minke whales is an unforgettable experience, which will stay with you for life. These naturally inquisitive mammals are seemingly attracted to boats and people, coming up close to inspect the newcomers to their marine world....
More
Swimming with dwarf minke whales is an unforgettable experience, which will stay with you for life. These naturally inquisitive mammals are seemingly attracted to boats and people, coming up close to inspect the newcomers to their marine world. They command the terms of their interaction. They may stay just a moment, or spend minutes and sometimes even hours circling swimmers and divers in the water.

The best places to swim with dwarf minke whales is on the Great Barrier Reef's Ribbon Reefs, between Port Douglas and Lizard Island. Boats providing the unique swim with dwarf minke whale experiences, depart from Cairns (liveaboard trips) with set departure dates in June and July.

Dive in Australia is pleased to provide an easy booking service for all swim with dwarf minke whale trips. Save money with no booking or credit card fees. We have experienced these trips and offer first-hand advice. We will help you choose the operator and destination to best suit your experience and itinerary.

FROM $1675 SPECIAL FOR 4 NIGHT MINKE WHALE ADVENTURES - RIBBON REEFS
---
Welcome to Dive in Australia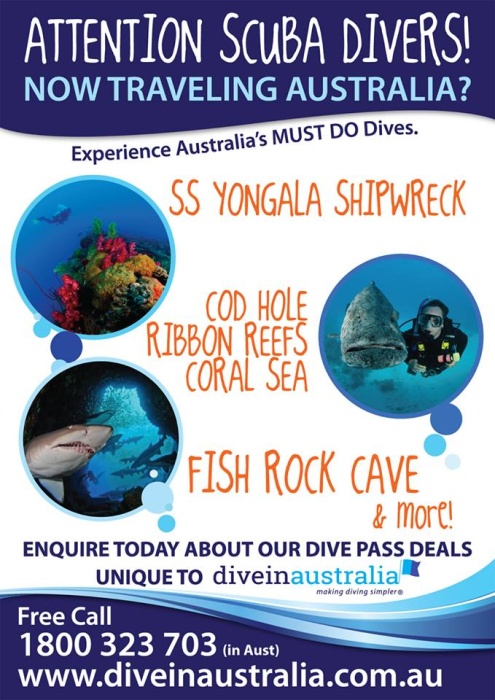 Dive in Australia operates in the leisure, travel and tourism industry as an Australian Specialist finding and booking suitable Diving experiences for people.
We are experienced diving experts, bringing you access to the most suitable diving locations and experiences in Australia catering for the first-timer to the advanced diver.
Our job is to help you search, select and book the right dive course or dive trips to ensure you have the most memorable diving holiday here in Australia.
Dive in Australia's website has been build by passionate and experienced scuba divers. You can feel confident that the information within the website is based on sound industry knowledge and first hand personal experience. Our goal is to ensure that you have the most memorable diving holiday.
At Dive in Australia we are committed to ensuring you do not miss out on diving Australia's "must Do" dive sites. So, if you are not sure where to begin and you want to make the most of your time in Australia we are here to help you plan your diving holiday. We'll assist with all your diving travel questions and build an itinerary that includes our local knowledge and years of experience. Your trip will be tailored to your special interests and incorporate your budget and time constraints to ensure you have the most memorable diving adventures.
Our Mission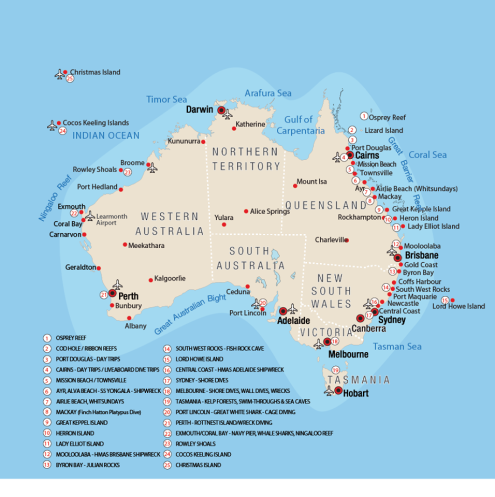 Our mission is to help you plan and organise your perfect Diving Holiday while visiting Australia. We work with all dive operators and other adventure tour experiences along the East and West Coasts of Australia. Let us help you choose the right dive course, Liveaboard or day dive/snorkel trip to ensure you have the most memorable holiday here in Australia.

We have a vast knowledge of all the incredible dive/snorkel sites around Australia to ensure you get the right advise and have a memorable holiday experience.

We offer both packages as well as building personalised itineraries.

We have carefully selected for you what we believe to be Australia's most popular and "must do" dive sites and dive operators and placed them all in one dedicated scuba diving website.

Based in Cairns, Queensland, Australia our diving experience extends over 15 years. Since 1998 we have worked in the diving industry and scuba dived a lot of the dive sites featured on the website. Our quest is to provide you with the very best advise, tips and information on all levels of dive courses, liveaboard dive trips, day dive trips in Australia.

So dive in today and let us help you plan your next Australian diving holiday adventure.
LIVEABOARD DIVE TRIPS

Looking for a great liveaboard dive trip to fit within your trip itinerary! To assist you in your planning we have put together for you the most popular liveaboard dive trips by location in Australia.
So if you're a new diver seeking new challenges and wanting to fine tune your diving skills or simply just love the diving opportunities that being on a liveaboard boat offer then look no further. A majority of operators also offer you the opportunity to complete your Advanced Open Water, Nitrox and Rescue Dive Course while onboard the liveaboard dive trip.
Contact us today or FREE CALL 1800 323 703 to help you make the right choice and book the best liveaboard dive trip for you. You will not be disappointed and really enjoy the experience of seeing your chosen dive location over a 24 hour cycle.
DIVE THE COD HOLE AND RIBBON REEFS
DIVE THE CORAL SEA/OSPREY REEF
DIVING CAIRNS - OUTER GREAT BARRIER REEF
TOWNSVILLE OUTER GREAT BARRIER REEF & SS YONGALA SHIPWRECK
SAILING & DIVING THE WHITSUNDAY ISLANDS
NINGALOO REEF LIVEABOARD TRIPS
GREAT WHITE SHARK CAGE DIVING
DAY DIVE TRIPS

There are a number of day trip options available to you on all major areas along the East Coast and West Coast of Australia offering both snorkelling and scuba diving. We have choosen for you a number of very professional day dive operators which can offer certified divers any where from 2 to 3 dives per day.
We have concentrated on sourcing day dive trips located in all the main diving States of Australia being Queensland, New South Wales, South Australia and Western Australia.
Please contact us to help you choose your day dive trip while travelling around Australia.
CAIRNS - OUTER GREAT BARRIER REEF
CAIRNS - FITZROY ISLAND
PORT DOUGLAS - OUTER GREAT BARRIER REEF
MISSION BEACH
TOWNSVILLE - MAGNETIC ISLAND DAY TRIP
DIVE THE SS YONGALA SHIPWRECK
AIRLIE BEACH - WHITSUNDAY ISLAND'S
FINCH HATTON - EUGELLA NATIONAL PARK, MACKAY
WOLF ROCK DIVE, RAINBOW BEACH
HMAS BRISBANE SHIPWRECK - MOOLOOLABA SUNSHINE COAST
BYRON BAY - JULIAN ROCKS
SOUTH WEST ROCKS - FISH ROCK CAVE
CENTRAL COAST - HMAS ADELAIDE
SYDNEY
PORT LINCON - SHARK CAGE
CORAL BAY
EXMOUTH
DIVE COURSES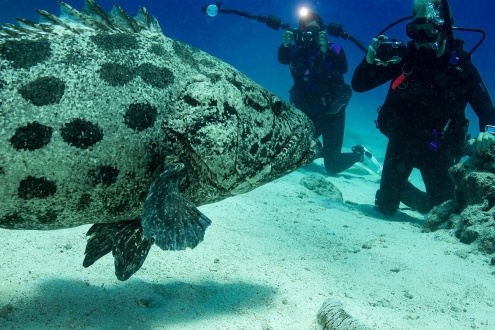 Learning to scuba dive in Australia is a great choice as we can offer you a number of different dive locations, diving experiences to complete all levels of dive course programs. Dive courses in Australia follow safe and sound management practices and you will love exploring Australia's oceans...
We will ensure you receive the right information about all the Scuba Diving Courses and Dive Centres available to you.
CAIRNS - QUEENSLAND
ALVA BEACH, AYR - YONGALA DIVE
WHITSUNDAYS ISLANDS/AIRLIE BEACH
BYRON BAY - NEW SOUTH WALES
WESTERN AUSTRALIA
OTHER DESTINATIONS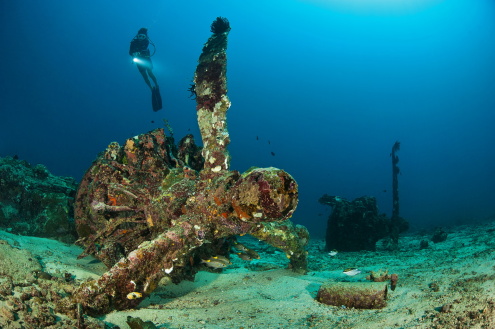 Dive PNG - The abundance of activities in Papua New Guinea is inexhaustible. Trekking, snorkeling, bird watching, diving, surfing, fishing, golfing and visiting the volcanoes are just some of the things that you should do as a traveler. The many markets and cultural sites of the inhabitants invite the country from new perspectives know zulernen.
DIVE PAPA NEW GUINEA
DIVE KOMODO NATIONAL PARK, FLORES
DIVING THAILAND
---
Dive in Australia Reviews
---
How to get to Dive in Australia
---
Direct Contact Info
Hours: 7.00am - 9.00pm Monday to Sunday
Address:
Shop 5, 1 Spence Street, Reef Fleet Terminal Cairns, Queensland, Australia
---