Get the best service and rates by dealing direct with Alagrea Beauty & Massage.
---
About Alagrea Beauty & Massage
Welcome to Alagrea Beauty & Massage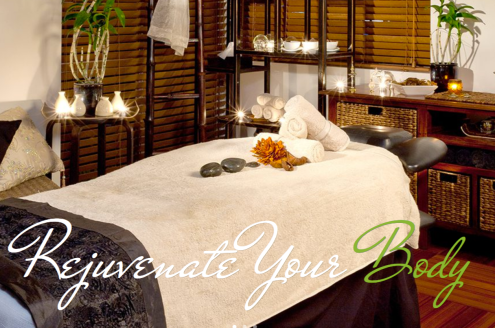 Take sanctuary in a world of complete sensory heaven, where time is left at the door and a new journey is born. Alagrea Beauty & Massage treatment range offers an escape to be nurtured with exceptional body and beauty care, by blending principles of modern knowledge and ancient wisdom, paving the way to balanced living.
Our Cairns day spa services are strictly by appointment only. Appointments can be requested through the quick contact form on this website, or by phoning Michelle on 0418 304 987. Please note credit card details are required to confirm all bookings.
Our Services
Facial treatments which cleanse, brighten and nourish the skin. Visibly rejuvenating, definitely relaxing and deeply moisturizing. Perfect for a special day, or every day, because you're worth it. Premium, natural products.
Massage has intense healing powers. It relaxes the muscles and unwinds the mind. We use aromatic, botanic oils to create unique massage blends, for the ultimate in relaxation. Hot stone massage and remedial massage also available.
Be your beautiful best with our customized waxing and tinting services. Our beauty stylist will assess, shape, wax and tint to enhance your natural features. Brows and lashes, facial and body waxing, we do it all at a great price.
We use natural, botanical skin care products, which provide age-defying benefits and long lasting results, for all our facial treatments. You will notice results straight away. We also have these products available for sale.
Make your feet and toes picture perfect for strappy sandals and high heels with one of our signature Cairns pedicure treatments. Everything from a simple file and paint, to an indulgent 90-minute Eastern Pedicure treatment.
Enhance the beauty of your hands with a professional Cairns manicure treatment, applied by an experienced beautician. You'll feel beautifully presented, ready to face the world, that interview, date or wedding photos.
Our beauty and massage packages combine some of our most popular services into one great treatment 'bundle', delivered to you at a great price. Save money and feel beautiful and refreshed at the same time. Perfect.
Alagrea Gift Vouchers & Certificates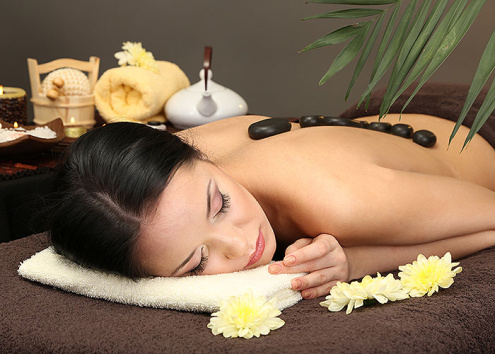 Special occasions are taken care of at Alagrea Beauty & Massage. We can tailor make packages to suit your requirements and/or you can choose one, or a selection of many, of our existing day spa services and package treatments. Our gift vouches / certificates can be customized to suit your occasion, saying many things like "Thank you", "Happy Birthday" or "I love you". A precious gift of time for them to relax, indulge and unwind.
---
News By Alagrea Beauty & Massage
Yoga breathing exercises
By Alagrea Beauty & Massage
13 Jul 2018
The practice of conscious breathing will promote clients to experience more dramatic, healthful results than those who receive massage alone.
Yoga breathing exercises are an excellent way of stilling the mind and bringing balance to the emotions. If you have had a stressful day or have anxiety then practicing breathing techniques can be very useful for bringing more calm and relaxation into your life.
---
How to get to Alagrea Beauty & Massage
32 Banning Avenue, Brinsmead, Cairns, QLD
---