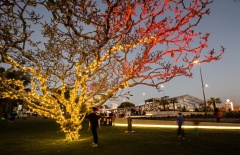 Munro Martin Parklands is Cairns' newest premier community gathering place complete with an outdoor performance space. The Parklands boast tropical plantings, vine covered pergolas and arbours and an open-air plaza to encourage passive, casual use of the facility. The venue is also equipped to host...
Established early in 2016, Infinity Fun Travel is a locally owned and operated touring company which offers a variety of transport & touring services, plus also an exclusive range of tailored holiday packages in and around Cairns. Licensed to carry ADS groups, this company is growing its share of th...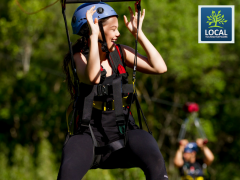 Experience the raw power of gravity and high velocity thrill of zip lining down the face of Cairns most iconic hill slope! Located in the heart of Cairns, surrounded by the world's oldest tropical rainforest and overlooking the World Heritage Great Barrier Reef. Whether you're seeking an adrenalin...