Get the best service and rates by dealing direct with No Boundaries.
---
Are you a "Grey Nomad"?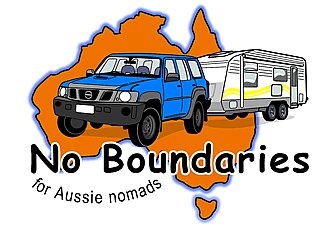 Working your way around Australia on a working holiday or as a life style?
Are you thinking about venturing into either life style in the near future?
Welcome to No Boundaries. This site is for you, the travellers of our great and varied continent - Australia. No Boundaries is endeavouring to cover the lifestyle of those who travel Australia. You might be doing this now or it may be in your future goals. If you are in the planning stage, keep focused, hold on to your vision, and don't let opportunities slip away - we cannot live forever.
Wonder what it would be like to pack up and go? This site is dedicated to that wonder (wonder lust that is). We have created a forum for those personal travel experiences that you can't necessarily get in a travel magazine - also a point for social gathering of like-minded people who don't stand still, but still want to be connected and share relevant news and views with other 'friends' of the road. This is regardless of what distance this grand land of Australia puts between us. We can still talk!
Your Experiences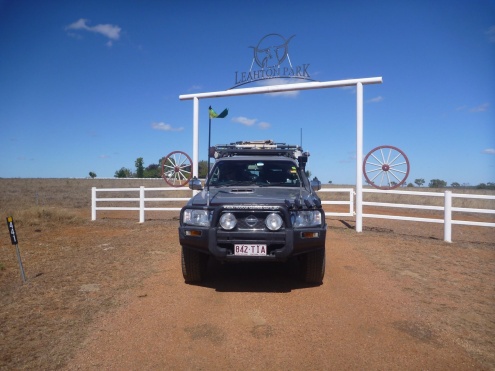 This is your forum to give other people on the move, a snap-shot of an Australian road trip, camp sites, the towns, the district, its' events, people, or whatever it was that made it special to you and worth sharing.  For others that may still be deciding on which area on the map, this road or that - your experience or site may be an added guide to the Visitors Bureau or promo brochure.
Please email us with your camp site report, site link or stories and any photos and we will give them their own page for others to read.   If you would like to answer any questions or have any contact from visitors to your page, include your email address.  We will not publish contact details without your consent. 
No Boundaries reserves the right to exclude any material of offending and illegal nature.   No Boundaries reserves the right to edit articles which might contain inappropriate material.
Kym & Lyn Travel Blog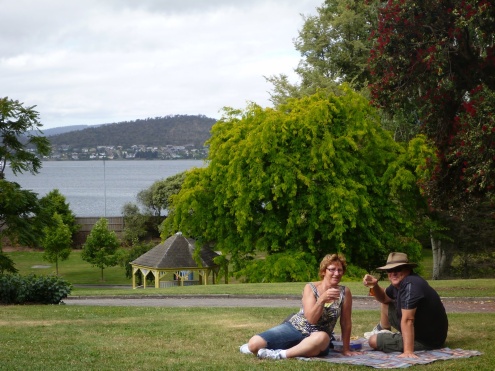 Lyn and I have left full time jobs and our families to experience life on the road. Many people have said "have a great holiday". We prefer to think it more as a "lifestyle". We would like to share our experiences and it would be our pleasure to take and spread your contributions and build this site.
On-line Store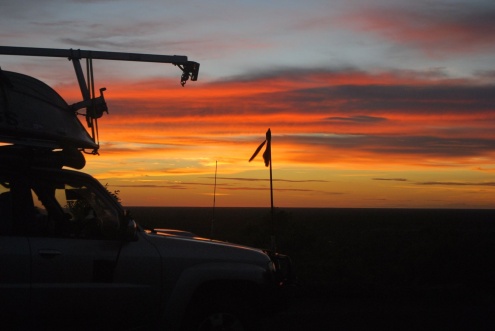 Welcome to No Boundaries General Store. With over 60 products in our current range, we continually source and research new products that are of particular interest to the travelling fraternity. We endeavour to provide only products that are informative, useful and in relation to life on the road. Merchant banking facilities are provided by PayMate, though if you do not feel comfortable paying over the internet, purchases may still be made and paid for by cheque or money order. All prices are subject to change without notice. Australian orders only unless otherwise stated. To order, please click on the "Add" button or email your details to No Boundaries and include your name, mailing address and your e-mail address. If you are on the road, (lucky you) please make sure the address you send is the address you will be contactable at within the following 14 days. Your purchase will be forwarded on arrival of full payment/cheque clearance. Direct deposit is also available on request. All prices subject to change without notice. Returns Policy. All prices are Australian $$$ and will include postage and handling.
---
In the begining
By No Boundaries
15 Sep 2017
From the beginning!
In the beginning there were two people who never knew the other existed! Born in different states, brought up in different lifestyles & were practically as different as chalk & cheese. Not an uncommon beginning for any couple really. But...this is where the fun begins :)
Lyn, born & bred in QLD lived in Virginia travelled periodically - not much beyond QLD for most part - worked in some admin positions, spent some time working across the ditch in NZ before coming home & starting a family & a career change in child care.
Kym, born in SA grew up in Elizabeth when at 15 joined & spent the next 20 years in the Royal Australian Navy. Spent time travelling both Australia & other parts of the world in quick time or via the sea.
We met on the Gold Coast & after sometime as solo parents, became a blended family.
A chance comment on a drive led us to where we are today. We realised that we would both love to travel Australia - we loved the bush and camping in the real Australia as opposed to resorts!
Over the next decade, the idea was never far away but we had more important things to take our time. Kids! Yes - 5 of them between us; 3 stayed close to us during which time we got them through school, into jobs and leaving home to find their own partners. They went with our blessing & a "non return policy"! It works - yeah!!!!
For Kym, the ideas bubbled over and with so much valuable information, and so many interesting and informative contacts (some becoming friendships) gained, it would have been a sin not to put all this together for the benefit of others with mutual interests and ambitions. So No Boundaries website became a part of our journey as well. Much a labour of love, No Boundaries is about community, networking and sharing. To take our place in this travelling fraternity, our search for our own suitable RV began.
Lots of searching through other websites, communicating through forums and the scanning of newspapers began. The choice was mind boggling. A serious mind set was required. A criteria was laid out with "must have", "would be great to have" & "would be nice if it had it". We also narrowed down our choice of manufacturers to 4. The short lists proved to be an invaluable asset. We had direction. After 2 years of searching, talking & viewing we jumped on an opportunity too good to refuse. We bought our van. A 2005 Sunland Longreach. All it was missing off the criteria was air con. At the asking price, who cares! New problem - the Commodore - was not rated to tow it. Too heavy, even for this 18 and a half footer! More planning, saving & waiting. In the meantime we worked and watched our kids grow into young adults & demonstrate their independence.
Then the Patrol came, was modified with the boat loader, second battery, 110ltr fridge/freezer, seat covers, boat & outboard, fishing gear etc, etc.
Over time, what else was needed to complete the package was discussed, debated, saved for & eventually, our goal was attained.
We also realised that without a set date, and lots of invites and other opportunities always begging time and distraction, we might not ever get away. A date was set, in 12 months - we had to have everything together.
The date was set following Matt and Lu's wedding - 24 October 2011. Just about everything we did from that time was aimed at this target day. Work, the house, the van, Patrol, personal admin & what to do with our possessions. Not forgetting to still place importance on family & social commitments - after all, once on the road, these will be missed! As the date came closer, we did have to say "sorry" to some - if they have ever had a goal, we know these people will understand! Our possessions we decided to store in a container. A container was purchased, loaded & placed on a property in the Hinterland, thanks to Keith and Sheri.
The week prior to our departure, although we had decided to depart very early Monday morning, Lyn felt that we would be running away in the middle of the night. We decided to depart in the afternoon on the Sunday so the family could say good bye & the grand kids could see us driving off with the caravan. 4PM Sunday, we departed!
We wanted to travel a couple of hours that day, so Wardell, just south of Ballina was our first stop. Lyn's first action after we stopped, well you be the judge!
Even took a shot of our first meal, on
the road (compliments of Kelli and Muz). When we first pulled up at this spot, I noticed a rooster wandering around. Thought it weird at first then forgot about it. Our first negative experience arrived. A "whizz bang" with four guys pulled in opposite us and ate a quick meal of Maccas & departed - leaving their rubbish where they ate. Thanks guys, we'll clean up after you!!!!
Other than that, a very pleasant night, albeit at a slight angle due to the camber of the road surface. (Slept at some strange angles since - and yes they are all due to the camber of the surface/van)
Back to the rooster. At some ungodly hour of the morning, (NSW time - cos roosters start at daylight saving time in NSW!) we were woken by the crowing of the rooster. No, two roosters! No, there sounded like a couple more! I stepped out to see what was going on & found not one or two, but seven of them!! Two standing under our van, two standing outside another van parked at the other end of the stop & three more crowing beside a small motorhome opposite the other van. All I could do was laugh - what else could I do? Some local farmer has a good sense of humour.
Though we had "sort of planned" where we would spend our nights on the way down to Melbourne, nothing was set in concrete & so we decided to detour to another stop. Myall Lakes caught our eye on the map. A camp site for those suited for "independent camping". No power or water. Suits us fine. A walk, dinner & a quiet night. Great views too. A winding road in & out but well worth the detour. Onto Sydney, well the Windsor region anyway. Our next night was spent with friends and generous hosts, Steve and Belinda, before we made our way down to Nowra. By this time, we had become fully accustomed to having the van behind us & attitudes to driving with the van changed accordingly. Steve's Sydney insights helped us get out as well. Thanks mate.
Nowra was the spot where Lyn had a moment in the middle of the night of 'what have we done?' In spite of the planning and discussing, sometimes it takes the emotions to catch up with the actual doing. It was that moment also of acceptance that our new lifestyle was really happening and in spite of the losses of people and things and the predictability of each day left behind, the adventure and the dream are becoming one!
To recharge and for Kym to take a break from towing every day, we took our first two night stop-over at Kialoa Beach just north of Bateman's Bay. This gave us our first experience of beaches largely unspoilt by people traffic. We were in awe of the clarity of sand and water, and the quantity and quality of sea shells and rock life and critters - taking us back to childhood beach experiences.
Next stop - Nethercote - just inland from Merimbula to catch up with rellies - think they had given up on us ever doing this travel thing and calling by! As we came down the hill into the Pambula township, we spotted the newsagent opposite the roundabout & there he was, David, Lyn's cousin. Sprung shopping! - or was it the Bakery? We couldn't stop with the van in the middle of town, so drove on through & waited for Dave to catch up. He guided us through the "mountain range" roads to home. Unbeknown to us, this drive was to be a small example of what we were to endure in Tasmania. A real test for both Patrol & driver. Their driveway was another challenge. Some lunch and coffee needed to work out strategies to overcome the driveway resulted in our staying in their back yard which used to be their front yard on a driveway that is no longer a driveway - anyway if you know David and Toni all this will make sense.... and Sars the dog looked on unimpressed.
Another grand gift of hospitality was enjoyed for the next two days and although we're not sure if it was David's doing or ours (I think all were culpable, except Toni) we did leave a number of empty wine bottles behind. They did show us some of the beauty spots of Merimbula and Eden - can understand why they stay in this area. We spotted some whales from a headland walk and also got to go through the Young Endeavour at Eden, where the annual whale festival was happening.
Despite intentions, we by-passed the coastal village of Mallacoota just over the Victorian border, for what reason we don't know as it has come up in several travel conversations since as being a bit of a gem. One to catch up on later on. We were picking up pace again like we were going downhill passing quickly through Lakes Entrance, Bairnsdale and Sale where we turned towards the coast again to the sleepy village of Port Albert. In Port Albert, we listened to the Melbourne Cup from inside the van with our 'Cup luncheon' of sandwiches, content to avoid the icy whistling winds outside. The park was literally that - a parking bay set aside for overnight RV'ers. One local dog obviously gets well fed and attended to from the passing trade and didn't hesitate to invite himself in.
The next day saw us arriving at "The Prom". Wilsons Promontory National Park. We had earlier booked a camp site after hearing of the popularity of this region. Not cheap! A powered site costs about $50.00 per night! So we went with the unpowered option. Why not, we have solar & don't need 240 volt. With the weather not co-operating, we had some concerns about how well we would cope with battery power. In the end, no need to worry. Plenty to go round.
The drive from the entrance gate to the camp ground was a journey in itself - for the most part we were gob-smacked by what lay before us. We slowed at one point for a mob of emu going for a casual stroll along the road. Totally unexpected & another wake up to some of the hazards we can expect to encounter with this new lifestyle.
The Prom, as it affectionately known as by Victorians, is an amazing place. Our original decision to visit this part of the world was with a goal of standing on one of Australia's extremities as the southern-most tip of the Prom is also the southern-most tip of Australia. We were to be disappointed, as due to flooding earlier this year, damage caused had closed the entire area for the previous 6 months. Only half the park's usual tracks were still accessible to the public due to washed out infrastructure. The furtherest accessible point was the southern end of Tidal Beach and not the southern-most tip - we had to be content with this for now. Still we have no regrets as the Prom gave us much more that we thought we were in for, and will take some beating in our list of favourites. The walks, views and scenery are well worth the trip in. Our encounters with some of the local wildlife were quite special, and 'close'. The local parrots seemed to show no fear and were quite happy to share "happy hour" with us. On other occasions, a wombat decided that our camp was a good site for dinner. Twice he dropped in for a feed. Not from us, just to have a chew on the grass.
First time Lyn had seen a wombat in the wild. We were to see a few more at this stop. Note the Ugg boots! Yes, it was cold. Up till now we had only two days without rain since we left the Gold Coast, and the 'cool' was turning into 'cooler'. I am sure someone had forgotten to hit the "Spring" switch. When it was fine, we took full advantage and wondered around - only rain influenced our plans, we weren't going to let cold stop us. We would encourage everyone to take the time to visit "The Prom". It is well worth the run.
From The Prom, we bypassed Phillip Island as a "place we would come back to" and went onto our next camp - a beachside spot at Rye on Port Phillip Bay. Rye is a town on the Mornington Peninsular south of Melbourne and one of a number of towns that still have campgrounds right on the foreshore. All but one of the grounds in this area are open for camping from November to April each year. The rest of the year, they revert back to public recreation areas (although we suspect that winter sees few visitors - we noticed even some of the local shops carried signs that they were open from November to April only - they probably migrate to Qld). Some families book the whole six months and commute to and from work, and while traditionally some of these sites may also have been booked years ahead, there are moves afoot now to stop this informal 'ownership'.
The weekend of our arrival saw the local weekend markets. Right outside our door! The van you can see on the left side of the photo is us. Of course, we had to go and do some shopping. Fruit and veg was great. So fresh too.
After Kym's past experience on Port Philip Bay where he spent many hours on the bay on HMAS Vendetta, he was amazed at the calmness of the bay during our stay. The water was "flat" and so clear. We were hoping the weather would be as kind to us when we were in the Spirit in a few days time. The bay can whip up quite a storm and is known to get into a very angry state.
The Rye pier was just across from our peninsula home. Watching some senior Greek-Italo couples reeling in garfish from the jetty was interesting, and even more so the realisation that their English was limited when we tried to strike up some conversation; no doubt long time Melbourne residents, none the less. There was lots of competition and jollity amongst them -the jetty obviously not only supplemented their dietary needs, but also their social. There was a walk down to a step mesh platform and although we walked up and down it a couple of times, it wasn't until a young girl pointed out a seal resting just centimetres beneath our feet on the pylons that we realised that, yes indeed there was - apparently resting and unperturbed by us. We were told later that the seal regularly rests here - this seal sighting another first for Lyn.
We took a drive around the peninsula checking into some of Kym's old haunts - his previous married life started with his wedding at Rosebud on Mornington Peninsula, so there was a look around to see what had sustained time better than that union - old addresses, a drink at a fav old pub and a look at HMAS Cerberus. Western Port Bay in our eyes was a mixture of derelict and tired villages, industrial smelter and some very up-market beach-side homes and locations. In fact, the peninsula was full of anomalies - farm pastures alongside major shopping centres, step back in time and ultra-new also side by side. A real surprise this day but was a drive up to Cape Schank - we arrived late afternoon, but couldn't resist taking on the staircase walk that took a vertical ascent down the cliff side - awesome!
It was at the peninsula that we got the early morning news of the arrival of Paysen Daphne Hutton, born 7 November within 15 minutes of Larissa and Matt arriving at Gold Coast hospital. Well done and congratulations on our first grandaughter - we are grateful that we saw all the family on Skype the next day, and look forward to the time that we will meet Paysen in person.
Thanks to the advice if my good friend, Nan Burnett, we did invest in a GPS before we left home. 'Lee', as we affectionately call him (it was agreed that one woman in the car was enough), has been a god-send in getting us around the big cities. He led us a merry tour of Melbourne suburbs, successfully guiding us to the home of Lance and Annie. Until this time Lance was a 'computer' friend who administers the long running and very successful national Caravanner's forum. We were so welcomed by both he and Annie - it became a night that could have gone on forever, only they had to work the next day and we didn't. Lance's other expertise is sign production and we organised a range of signage for our van and Patrol for on-forwarding to Tasmania. Terrific job - we were well pleased.
Nan, we do love our 'Lee' - most of the time, he has taken on a character of his own and fills many roles in our 'on-road' lives. We argue with him sometimes - yell and swear at him - and at others are glad we're in his company. Sometimes, he gets relegated to the console - and still he tries to have his say - so we pendulate between 'shut up Lee' and 'oh God, let's get Lee'!
There was little more we chose to do in Melbourne and the peninsula but try to watch over and mesmerise the Port Philip Bay waters into staying calm, and await our crossing - except being the nervous first-time 'Spirit of Tasmania' crossers that we were, we had to do a trial run and check out the Spirit being loaded in dock at Station Pier - a good plan except the day we trialled the Spirit wasn't sailing - but she did look majestic, and we learned that if we arrived too early the parking fees would cost almost as much as the crossing.
When we got to Station Pier on sail day, it was (thankfully) an uneventful run in. Two security searches looking for illegal items (loose gas bottles, fruit and veggies), and a warning about fishing and boating gear being uncontaminated of 'mainland' residue. Inside that majesty, they park vehicles almost touching each other and squeeze every bit of space into use.
The size and height of our rig made for an expensive 'freight' fare, so we opted to sit in what was described as 'ocean recliners'. We took a short tour of the ship and found our seats – not too bad, three rows from the front – only thing being that the front is the back so we are looking 'behind'. Nothing mattered - I can say that we were just a little bit excited. We took to the breeze outside on the deck – very breeze, still not going to dampen our spirits on the 'Spirit'. As the ship moved from the pier, we noticed the Young Endeavour sitting in the bay quietly behind us – she seemed to be tailing us – from Eden, to Rye, to farewelling our departure from Port Melbourne. As the sun dropped off on the western side of the bay, the lights of the eastern side the bay showed the outline of the coast and we could pick out roundabout where we were camped at Rye only a few hours earlier, and from where we had watched The Spirit pass through on the nights before .
'Rush hour' on board caught us off guard. It astounded us that no sooner had most of the crowd boarded, then they were off to claim 'trump place' in the bar or diner. The ship hadn't even left the wharf and the scramble was on! We thought maybe they closed the dining rooms majorly early or something – it is just strange that there is this 'last supper' or 'might miss out' attitude – there was plenty left and we enjoyed the space a little later at which time we were well out of Port Philip Bay and into the strait.
Sleep was and wasn't anticipated. Lyn thought adrenalin and excitement would get her across the Bass, Kym more sensibly was looking for zzzzz. As it turned out Lyn was surprised to get in about 5 to 6 hours of sleep, the seasoned sailor, not so. The 'ocean recliners' are not comfortable unless the victim is about 3 foot 15 inches tall, built like a match stick and is named "Gumby". It seems Lyn gets the 'Gumby' award more than Kym.
About sunrise - view of Tasmania - the coast to the west of Devonport first to be seen from two excited bodies on the top deck. Why the west?? - we were standing on that side of the ship! Moving to the other side, we were able to take in the rest of the Devonport coast line. The port city of Devonport has its own alarm clock – but nobody seemed to jump into action! The Spirit sounds its' horn to announce its arrival between 5.30 and 6.30 each morning. Devonport – where we first felt the 'stepping back in time' that we had heard people speak about Tasmania, but there is still the MacDonalds - right across the river, alongside the Tourist Information Centre. Getting the rig off the Spirit was a bit quicker than getting on, drive-off happened quickly and another pass through quarantine check again. We'd heard of a camp-site at Devonport that required registration and $10 fee at the Information Centre, so this done (after coffee at MacDonalds), we headed off to the outer beach-side suburb of Coles Beach to take in the fact that we had made it.
You can read more of our adventures Our tour of Tassie begins.
From Broken Hill to a taste of life around the Murray at Cobram
By No Boundaries
14 Sep 2017
Broken Hill Reminiscing
While the Patrol had a complete fuel system rebuild in Broken Hill due to what looked like 'metal shavings', dirt and who knows what else in the tank, we waited patiently (at least, mostly patiently) for over three weeks. Despite not having a car, we managed to see more sights than we would have by doing the abbreviated tourist view.
We moved around town by bus, push-bike and shanks' pony. We enjoyed the courtesy and company of both locals and travellers who went out of their way to taxi us around. Time, (and parts delivery from interstate) moves slowly in towns like Broken Hill. In hindsight, this situation made our stay a bit unique - one that, with the exception of the damage caused to our wallet from the repair bill, we will always look back on fondly.
There were many broken commitments from the dealer re the car being ready, and on the final day we were promised delivery at 10am, we sat in the dealer's office waiting, waiting. It was an anxious time. We'd had enough of being told furphies about the work's progress, but we did want any repercussions of a rushed job at the last minute.
When we got the bill we noticed that although the fuel system had been totally rebuilt and cleaned (tanks, fuel lines, fuel pump, injectors), there was no mention of fitting a new fuel filter. Our logic said that this would be normal in the circumstances. Argh! - no goodwill here - 'just give us a little longer, we will fit it, and add it on to the $6000+ bill'. It was around 3pm when hit the road south. Seeing the Silver City Highway stretch ahead of us through our windscreen felt like we had wings again.
---