Get the best service and rates by dealing direct with STA Travel Cairns.
---
OUR STORY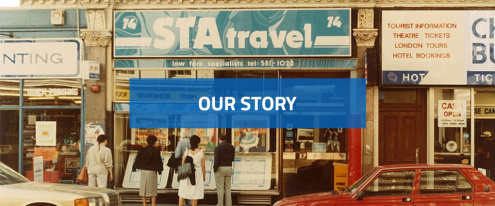 Our story starts way back in 1979, in a magical era where flares were fashionable and affordable adventures were scarce. The location was Oz, where two young students had just returned from their travels, slightly jetlagged but on the biggest high of their lives.
Inspired by the planet, the people they had met and the places they had seen, they set out on a mission to bring affordable flights and worldly adventures to other students, young people and explorers. The result was STA Travel.

That was over 35 years ago, and we've been travelling the world spreading love, peace and adventure ever since!

Today we have almost 2,000 people working in over 200 stores around the globe, helping over 2 million travellers a year start their adventure.

LOVE YOUR LIFE | START OVER | START NOW | START THE ADVENTURE
WHY TRAVEL WITH US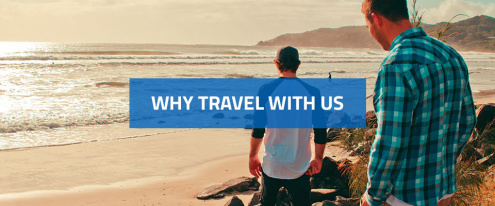 START THE ADVENTURE
At STA Travel, we've been travelling the world spreading love, peace and adventure since 1979.

Over 35 years later, our fashions may have changed (flares just weren't practical for adventure, and socks and sandals were just plain wrong) but as travellers, we haven't. We're still just as wide-eyed with the world and just as bonkers about getting you out there to see it.
QLD - BACKPACKER CAIRNS STORE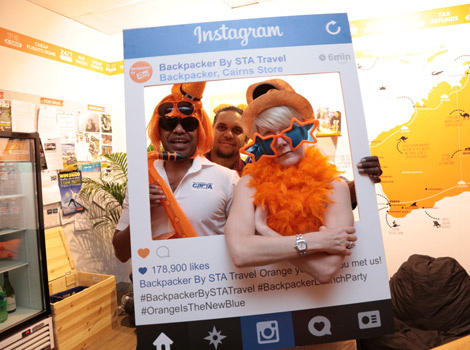 Our newest store opening !... Backpacker at STA Travel. Located in Cairns, the Adventure Capital of Australia we can help you with all your Adventure Travel. You can find us on the corner of Lake and Shields Sts right in the centre of the city (opposite Hides Hotel)
Do you love to travel, look good in orange and can talk the back leg off a kangaroo? If the answer is a bold "yes, show me the orange" then we need you in our brand new Backpacker by STA Travel stores! Located in Sydney, Melbourne and Cairns, Backpacker Travel Experts are the first stop for travellers in Australia and we need to share the love!
So, you'll need to be welcoming, passionate about travel and adventure, know the Australian backpacker scene inside out, have experience of our products and work to targets. Oh, and we'll probably make you hang out with us occasionally at our free store nights for backpackers with live music, drinking and stuff.
---
STA Travel Cairns
90 Lake Street Cairns, Queensland, Australia
---