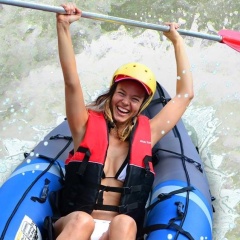 Take a paddle on the wildside in your own Sports Raft. An unforgettable experience of fun, adrenalin and laughter as you navigate through grade 2 and 3 rapids of the stunning Tully River, fringed by the oldest rainforests in the world. Under the instruction of our expert guides you will emerge as a...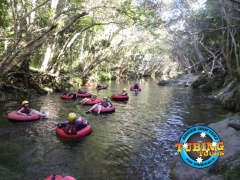 Come and relax with Aussie Drifterz on the best value tour in town – tube through rainforest tree tunnels, make natural face paints, swim or just chill out. Tube through natural tree tunnels, freshwater snorkel, make natural face paints, swim or just chill out - it's the best value tour in Cairns! C...
About White Water Rafting For Cairns
Feel the rush of hurtling down the Tully River on a raft on Australia's most famous white water rafting experience. This is the perfect way to experience the rainforest with the adventure of 45 rapids, magnificent waterfalls and thrills and spills. Be prepared to get wet!

The Tully day includes almost 5 hours of rafting with the option to upgrade to the extreme rafting.

If you're looking for mild not wild...try the Barron River. It is shorter and a lot more tame but still fun for all ages.