AJ Hackett Bungy Listings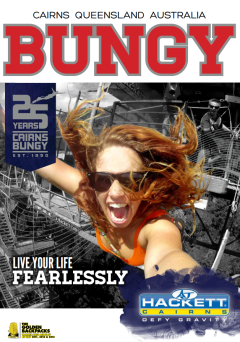 Home to Australia's ONE & ONLY Bungy Tower & Giant Minjin Jungle Swing. Push your limits 50-metres above the World's oldest rainforest! 20 minutes from Cairns' CBD, AJ Hackett Cairns is a Cairns must-do for adrenaline junkies! Laugh in the face of fear on the Giant Jungle Swing, defy gravity with a...
Location
Follow the roundabouts to the Northern Beaches. Turn left at the JCU roundabout and follow McGregor Road all the way to the end!